Can YOU grow the Tallest Sunflower?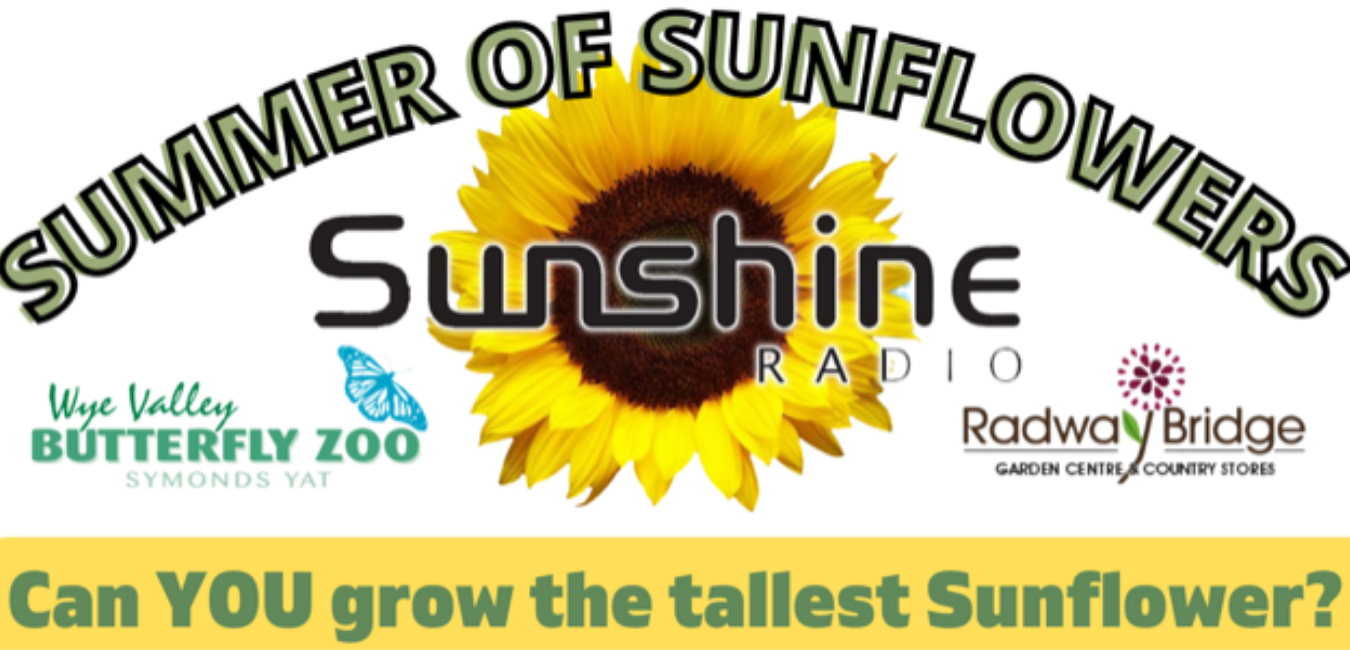 Spring has once again sprung; birds are chirping, and gardeners are getting ready to grow!
It's time to get back out in the garden with the children, as our 'Summer of Sunflowers' has returned with a 'blooming' brilliant prize to be won!
Children of all ages can take part in this fun, interactive, and outdoors challenge. We want them to try and grow the TALLEST Sunflower possible, and if they win, they will get a brand-new family camping set worth nearly £1000!
Thanks to The Camping and Kite Centre located in Raglan, you have the chance to be equipped with everything you need for an epic summer of adventures!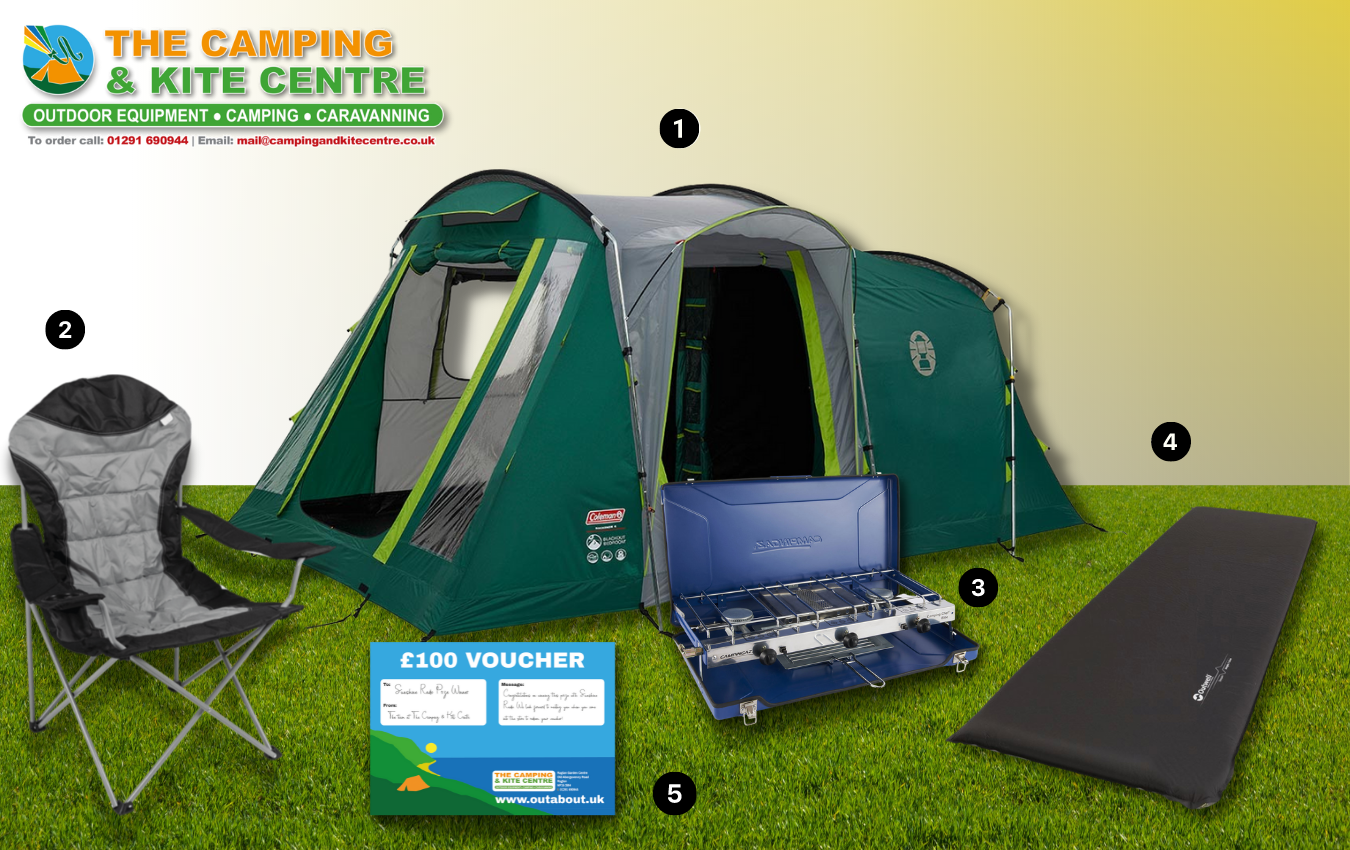 Included in the prize:
1. Coleman 4-person family tent
2. XL high back folding chairs x 2
3. Double burner and grill stove
4. Single 7.5cm thick self-inflating sleeping mats x 2
5. £100 voucher to spend in store
All you will need is one of our free seed packets, your sunflowers must have been planted from one of our seeds for you to enter.
The seeds need to be planted towards the end of April early May to ensure they are in full bloom for our final. All you have to do is get growing! Remember to retain the Sunflower envelope as proof of entry for the final in August.
The top 3 tallest Sunflowers will be judged in a head-to-head competition. Keep checking back here, and listening on-air for details on how to upload your sunflower images at a later date.
It will take around 100-120 days for a sunflower plant to grow and flower from a seed– Seeds are available to pick up at:
Sunshine Radio – Broad Street, Hereford. Location- HERE
Radway Bridge Garden Centre – Whitestone, Hereford. Location- HERE
Wye Valley Butterfly Zoo – Symonds Yat West, Ross-on-Wye. Location- HERE
Camping and Kite Centre - Raglan. Location- HERE
Appliance Solutions – Lower Road Trading Estate, Ledbury. Location - HERE
Handyman House – Monmouth. Location- HERE
TCM Carpets – Abergavenny. Location- HERE
Applegreen – Ludlow. Location- HERE
JMart – Burgess St, Leominster. Locations- HERE
JMart – Ashburton Road, Ross-on-Wye
JMart – Ludlow Road, Craven Arms
You can also find a step-by-step guide on how to plant and care for your Sunflower below:
It will take around eight weeks for a sunflower plant to grow and flower from a seed. Why not try making a chart to keep track of how much it grows each week! Getting ready:
You will need
1) Plastic cup
2) Soil
3) Large flowerpot
4) Plant sprayer (optional)
5) Your Seeds!
You can also watch a brief tutorial below:
With thanks to our sponsors. Find out more about these great local businesses, by clicking the images below:
SUMMER OF SUNFLOWER – CONTEST RULES
1. The Summer of Sunflowers contest is open from April 9th 2022 and is open to participants living within the Sunshine Radio transmission area for the duration of 6 weeks or until all seed envelopes have been collected.
2. You can be young at heart to enter, but you must be up to 16 years old to win.
3. Official seed packets are available from the locations listed above.
4. Only seeds provided by Sunshine Radio are to be used in the contest.
5. Retain seed packet as proof of entry as this will be required for the final.
6. Final measuring for the entrants must take place in the week of August 8th to 12 h.
7. Judging will take place at the locations of the 3 tallest sunflowers on August 17th, 18th & 19th.
8. Participants must make themselves available for judging on the above dates or risk forfeiting their place in the final.
9. Participants are encouraged to send in photos as part of their entry into the final.
10. The final prize will be awarded to the tallest sunflower as measured from soil point to the highest possible stem point by the judges and only the judges.
11. The judge's decision is final.
12. Sunshine Radio retains the right to substitute the prize in the event of problems with the supplier.
13. Multiple entrants from the same address will be disqualified.
14. Sunshine Radio reserves the right to disqualify any entrant deemed to have cheated in line with the Stations' general contest T's & C's found here: https://www.sunshineradio.co.uk/general-contest-rules/
15. Prize must be collected from The Camping and Kite Centre in Raglan, Monmouthshire.
Hereford

Low-level cloud

High: 4°C | Low: -4°C

Ludlow

Sunny intervals

High: 4°C | Low: -3°C

Abergavenny

Low-level cloud

High: 5°C | Low: -1°C

Monmouth

Low-level cloud

High: 5°C | Low: -2°C