Kids Can Eat 4 Less This Summer - Find Out Where.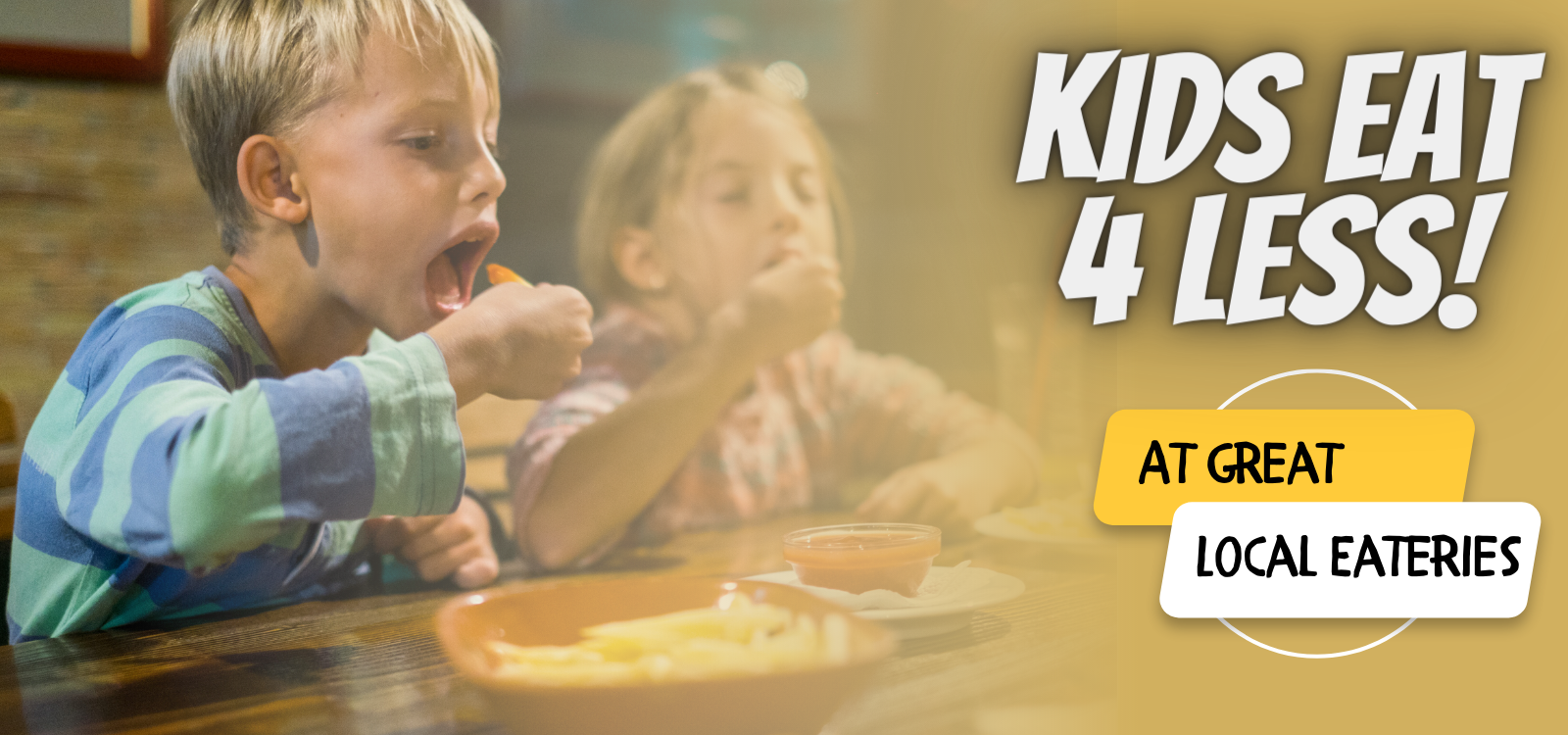 With the summer holidays here, it is more important than ever to think about how family finances will be impacted. Many businesses have great offers where kids can eat for less during the school holidays.
Here at Sunshine Radio, we want to let listeners know where these restaurants and cafes are and who offers low-cost and sometimes free meals Whether it be a low-cost or free breakfast, lunch or dinner, you are bound to find somewhere your little ones will enjoy.
Below are a list of local eateries where "kids for less"
The Beefy Boys, Hereford.

The Beefy Boys are offering Kids eat FREE between 3pm-6:30pm Monday to Friday throughout the summer holidays . One free kids meal with each standard burger purchased.

BEEFY BOYS ARE AN AWARD-WINNING BURGER, BEER & COCKTAIL JOINT. - Don't miss this amazing offer for the Summer holidays.


The Spread Eagle, Hereford

Open everyday, and serving great food, the Spread Eagle at 2 King Street in Hereford is conveniently located for lunch if out shopping with the kids.

IF YOU MENTION SUNSHINE RADIO YOU WILL RECIEVE 50% OFF A KIDS MEAL.

The Stables, Hereford

THE STABLES OFFER: £2 kids meals 🍔🧉🍦 includes drink and ice cream 🙂

Restaurant open: Monday to Thursday 12pm till 3pm. Friday and Saturday 12pm till 6pm

To book call 01432 265894 ☎️

Drinks are simply fruity range
Ice cream vanilla, strawberry or chocolate

Hereford

Low-level cloud

High: 4°C | Low: -4°C

Ludlow

Sunny intervals

High: 4°C | Low: -3°C

Abergavenny

Low-level cloud

High: 5°C | Low: -1°C

Monmouth

Low-level cloud

High: 5°C | Low: -2°C