The Humblebee Gardeners are looking to recruit a Skilled Gardener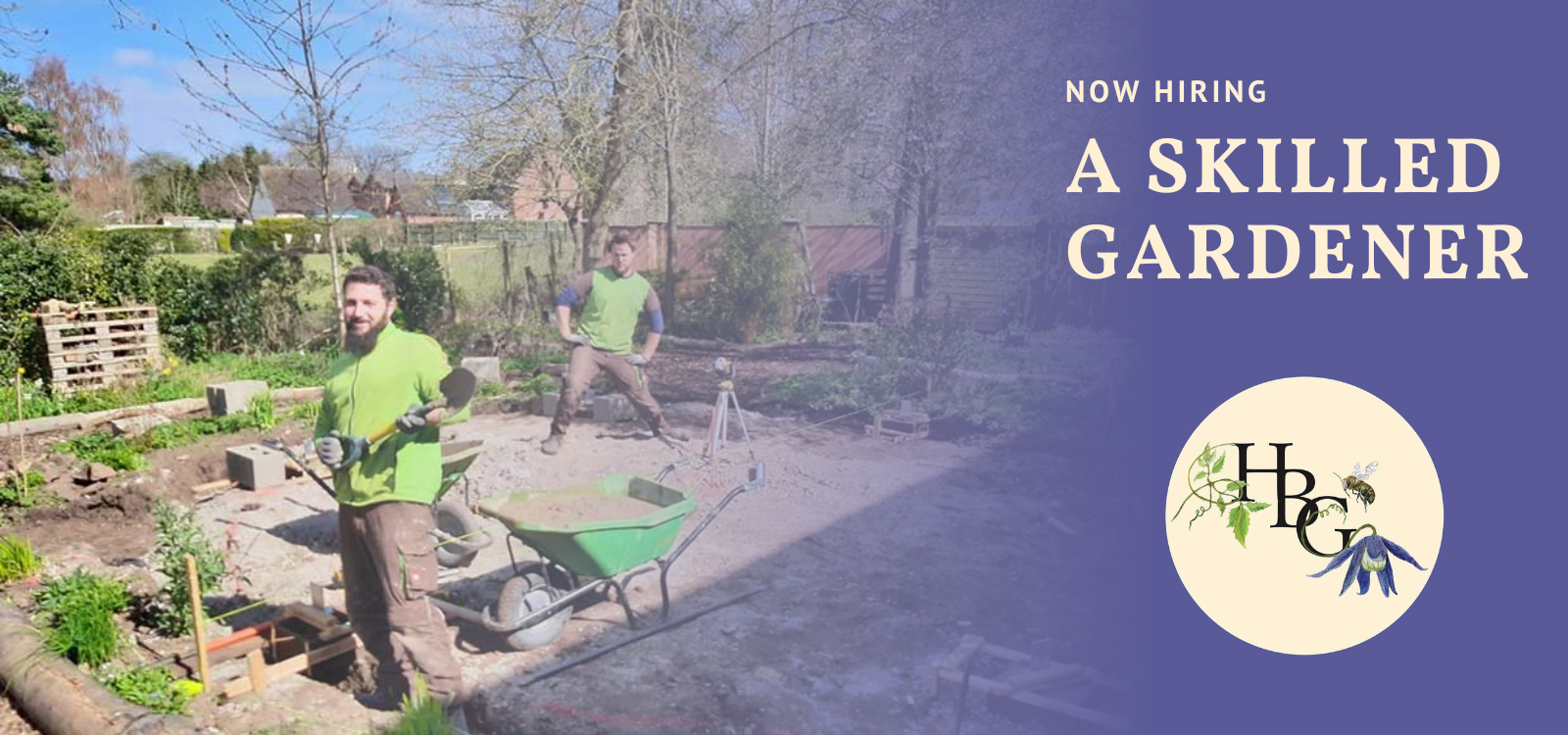 Our team provides garden design, garden management and skilled garden maintenance around the beautiful area of Ludlow, as well as growing interesting hardy perennials in our small nursery. We are now looking for a further 2 experienced Horticulturists to join our growing team.
Candidates must:
Be physically fit and able to undertake all garden related duties and be prepared to work all year round
Have demonstrated horticultural ability, good plant identification skills and a genuine passion for the work

Be willing to work alongside us to ensure the highest horticultural standards are maintained

Have good communication skills and high levels of customer service.
Be adaptable and flexible and enjoy being part of a close-knit team, whilst being able to work alone where needed and show initiative

Have a keen eye of detail and pride in your work
Demonstrate a working knowledge of health and safety practices and legislation

Ideally a minimum of RHS Level 2 or similar is required

An understanding and interest in naturalistic planting and garden principles is desirable

Hold a full UK drivers license and have use of your own car
About the position
As a member of the team, you will:
Maintain and develop a range of gardens to a high standard

Be responsible for your own set of specialist tools, provided by us

Typical duties for the role include seasonal border maintenance such as weeding, mulching, plant division and pruning; Specialist wisteria, rose and orchard pruning; planting and larger scale soft landscaping

Develop good relationships with the clients, providing advice and consultation where appropriate

Occasionally help in maintaining our plant nursery stock

Attend flower shows and plant sales

Potential involvement in garden design if you have the desire and skill.
We are a close-knit team and value the differing strengths of our team members. We are always looking for new practices and techniques to improve our work and enjoy experimenting to this end. We work closely with our sister company The Humble-Bee Landscaping & Construction Ltd. who create the hard landscaping for our projects, along with specialist woodworking.
If you think this could be the career for you, we look forward to hearing from you!
Work Remotely
Job Types: Full-time, Part-time, Permanent
Salary: £24,128.00-£29,120.00 per year
Benefits:
Company events

Employee discount
Schedule:
8 hour shift

Day shift

Holidays

Monday to Friday

Overtime
Supplemental pay types:
Experience:
Gardening: 2 years (preferred)
Work Location: In person
To find out more, or for an informal chat call 01584 891463 or 07534 148428 or email your CV to team@humblebeegardeners.co.uk
Hereford

Medium-level cloud

High: 4°C | Low: -5°C

Ludlow

Medium-level cloud

High: 3°C | Low: -3°C

Abergavenny

Sunny intervals

High: 4°C | Low: -1°C

Monmouth

Medium-level cloud

High: 4°C | Low: -3°C