All Day Takeaway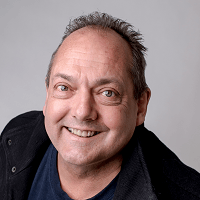 Play All Day Takeaway' with Sunshine Radio and Pizza Hut Delivery Hereford, to celebrate National Pizza Day on February the 9th!
Gregg Upwards will be helping to toss the dough at Pizza Hut Delivery by Asda roundabout during his show from 10am – so make sure you go down to see him!
All through the day – every hour – you can win a Family Meal Deal worth £25 – hour after hour from 7am!
All you need to do is listen out every hour for details on how to win!
Join us and Pizza Hut Delivery Hereford in store, and on-air, for 'Saturday All Day Takeaway' February 9th and win Pizza galore!
General T&C's apply.
For more information about Pizza Hut Delivery, why not watch their video below:
Hereford

Sunny

High: 11°C | Low: 2°C

Abergavenny

Sunny

High: 11°C | Low: 7°C

Monmouth

Sunny

High: 11°C | Low: 6°C