Matt Healey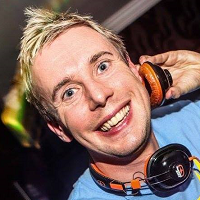 Matt previously worked for Classic Hits, Star Radio and Wyvern.
He is a huge Hereford FC fan and is the club's official Matchday Announcer.
Matt has a passion for music, darts, walking and vlogging on his Youtube channel - www.youtube.com/djmatthealey
He is also the Saturday night DJ at Yates in Hereford.
You can join him from 4am-6am Tuesday to Friday for more feel good music and early morning fun.
Get in touch with Matt using the form below:
Hereford

Low-level cloud

High: 4°C | Low: -4°C

Abergavenny

Low-level cloud

High: 5°C | Low: -1°C

Monmouth

Low-level cloud

High: 5°C | Low: -2°C