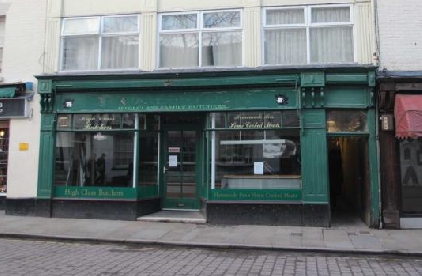 Plans have been submitted to convert a former butcher's shop into a takeaway in Leominster.
Fikret Temel, who wants permission to change the use of 8 West Street, has received the support of his landlord Roger Stokes.
The property currently has A1 retail permission and the change to A5 would allow the sale of hot food for consumption off the premises.
"As the owner of the property when you applied to me for the tenancy I had to firstly satisfy myself that your use of the premises for hot food takeaway would be acceptable before I considered your suitability as an individual," Mr Stokes said.
Mr Stokes said he was impressed with the 'clean and tidy' premises which offered a 'very smart and acceptable' presence on the street.
The former butcher's shop had remained empty for over 12-months since the butcher left and Mr Stokes said the closed shop did not help the street scene.
"Hopefully the new shop will inject much needed confidence in the street which in turn should encourage other traders to occupy some of the other empty shops and bring West Street back into being a thriving heart of the town," he said.
Residents have until March 28 to comment on the plans which Herefordshire Council is expected to consider by April 12.