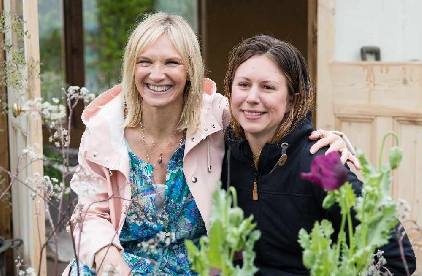 It's been a blooming good start to the RHS Malvern Spring Festival 2019 with more than 40 exhibitors awarded top honours amidst a sea of colour and imagination.
Results from every category at this year's festival have now been announced, with an amazing 42 gold and five highly-commended awards given out by judges.
The festival's floral marquee boasted the biggest success with half of the exhibitors taking home a gold medal.
This year's festival, in association with Great Little Breaks, runs until May 12 and offers a whole host of attractions including the three 'Best in Show' displays.
With designers drawing inspiration from a myriad of sources including rural Spain, art, health, astronomy and the mind, this year's displays centre around the festival's theme of 'Through the Lens'.
Head of Shows Diana Walton said: "We're absolutely delighted with a fantastic set of results this year, especially with so many of our garden designers taking home the sought-after gold accolade."
The festival has a star-studded line up of special guests across the weekend, including DJ and gardening enthusiast, Jo Whiley, horticultural experts Monty Don, Joe Swift, and Carol Klein, celebrity chef Raymond Blanc and BBC Masterchef host, John Torode amongst others.
RHS Malvern Spring Festival runs until May 12 and tickets are available each day on the door.
"It's always a very tense time for our garden designers when the RHS judges are here making their decisions," Diana continued. "They put so much heart and soul into their designs - not to mention time and effort so we're really pleased so many of them received the highest accolade.
"Our Show Gardens, School Gardens and Green Living Spaces are always among the most popular destinations at the festival, so I would really recommend all visitors head over to see the fantastic designs for themselves. Between them the Show Gardens and Green Living Spaces have taken home six gold awards, and five schools have been highly commended so it really does show the level of passion and commitment."
Best in Show - Show Gardens
Peter Dowle took home 'Best in Show' in the prestigious Show Gardens category. A calm, contemplative space with a series of viewing points, The Leaf Creative Garden: A Garden of Quiet Contemplation is centred around a reflective long pool with a graceful ballerina sculpture dancing on a circular infinity pool rising from the main pool. The garden explores form, light and reflections, and seeks to draw in the surrounding views of Malvern. Calm whites and soft colours will contrast with darker greens and a lawned area, with the garden's centre point as a place to sit, rest, contemplate and nourish the soul. Forest of Dean boulders in the pool, dating back 230 million years, have been sliced to give them a modern finish, while a recycled shipping container gives the garden a contemporary feel.

Best in Show - Green Living Spaces
Sarah Edwards of No.30 Design Studio's took home 'Best in Show' for the Green Living Space for her design, Defiance. Her London balcony garden was inspired by a traveller returning from Brazil who craved the lush green of the topics and wished to escape the harsh realities of inner-city life by indulging their plant obsession. The garden is inspired by the Modernist landscape architect Roberto Burle Marx and features a ray of exotic plants, from Yuccus to palm tree to bring out the Brazilian influence.
Best in Show - School Gardens
The television series Blue Planet II sparked a significant change in attitude towards the environment, which Cradley Church of England Primary School explored in their School Gardens design which won 'Best in Show'. After watching Sir David Attenborough on TV, the pupils created their turtle-shaped garden with reused and natural materials and included many ideas for helping wildlife. Class 5 sent a letter to Sir David explaining their project and were very excited to receive a response in which he applauded them on caring for the environment.
RHS Malvern Spring Festival is seen by many as the official start of spring and attracts more than 100,000 people annually. Visitors flock to see its inspirational show gardens and beautiful Floral Marquee, get top tips from the experts and enjoy the best food and drink that Gloucestershire, Worcestershire and Herefordshire has to offer.