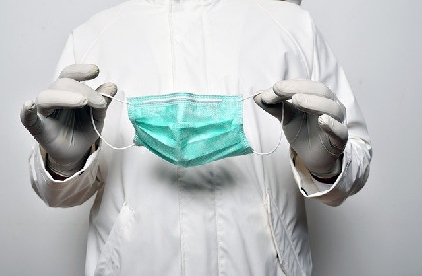 The region's police force has been responsible for handing out more than a fifth of all fines for not wearing a face mask.
West Mercia Police issued 196 fines to rule breakers – more than a fifth of the 952 fines issued by all of the forces across England and Wales.
Figures provided by the National Police Chiefs Council (NPCC) revealed 748 fines were issued by West Mercia Police for breaches of coronavirus restrictions between March 27 and December 20.
A total of 240 of those fines were handed out in the first lockdown and during the summer.
Sixty one fines were handed out during October when the first tier system was introduced, and 198 during the second national lockdown in November.
A total of 38 more fines were issued during the new tier system in the first weeks of December.
Three fines of £10,000 for gatherings of more than 30 people have been issued in West Mercia, according to the figures.
Six businesses were fined for breaking rules while six fines were also issued to people breaching international travel laws.
Superintendent Steph Brighton, local policing commander for South Worcestershire, said the force would continue to be visible and work with partners.
"We will engage and educate people, encouraging them to do the right thing to ensure we are doing our bit to prevent the spread of this deadly virus," she said.
"If members of the public fail to do so or in instances where people are knowingly putting others at risk by flouting the law we will use the powers available to us."
West Mercia Police and Crime Commissioner John Campion said: "It's important to remember that the majority of people have been sensible in their response to Covid-19, but there will always be a minority that do not follow the rules. As a consequence, they put vulnerable people at risk of infection and harm.
"I have been reassured by West Mercia Police Chief Constable, who has made it clear that there is no room for flouting the regulations, and that appropriate and proportionate action will be taken where rules are broken. I am confident that West Mercia has the resources it needs to support the communities as we collectively deal with the effects of the pandemic."