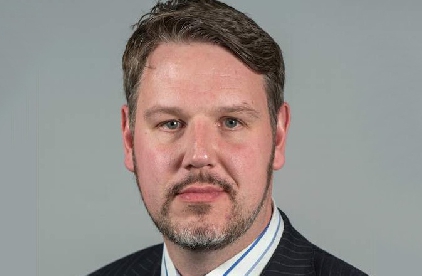 People who consistently flout the new coronavirus rules will be fined, West Mercia's police and crime commissioner has said.
PCC John Campion said communities have largely exercised common sense and adhered to the restrictions that have been in place due to the Covid-19 pandemic.
"West Mercia Police has taken the approach to engage, explain and encourage before using enforcement as a last resort," he said.
"I believe that people will continue to do the right thing and adhere to the 'rule of six' in line with the government's guidance, but there will always be the few that do not follow the rules.
"In cases where people consistently flout the rules that are designed to keep us all safe, I fully support West Mercia Police in taking enforcement action."
From September 14, people are not allowed to meet in a group of more than 6, indoors or outdoors.
This is against the law and the police will have the powers to enforce these legal limits, including to issue fines (fixed penalty notices) of £100, doubling for further breaches up to a maximum of £3,200.
Under the changes, larger gatherings are still allowed at gyms, schools, places of worship, weddings and funerals. Education and work settings are not affected.
And from September 28, people in England who refuse an order to self-isolate could be fined up to £10,000.
The new legal duty requires people to self-isolate if they test positive for coronavirus or are traced as a close contact.
New measures also include a one-off £500 support payment for those on lower incomes, and a penalty for employers who punish those told to self-isolate.
Fines will initially start at £1,000 rising to £10,000 for repeat offenders, and for "the most egregious breaches".