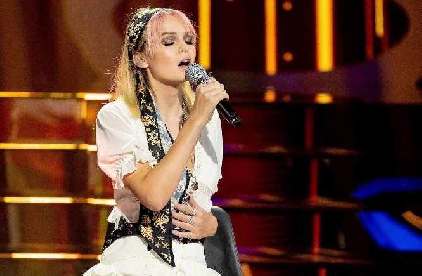 Photo: BBC/Thames/Tom Dymond
A Monmouth woman has given a confident performance on a popular national television programme.
Tori Baker, appeared as Songbird on the BBC 1 Saturday evening hit reality show, I Can See Your Voice.
Miss Baker attempted to convince the celebrities and contestants that she was an accomplished singer and musician.
The 20-year-old took LAMDA (London Academy of Music and Dramatic Art) throughout her time at school and put it to good use when she appeared in the programme.
In the show, the celebrities help a team of two players tell the difference between good and bad mystery singers.
She progressed through multiple auditions to reach the television stage.