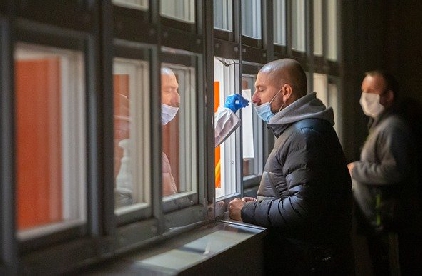 The COVID-19 PCR testing site in Ludlow is due to close tomorrow to allow the car park to return to its former use.
Following consultation with local Shropshire Councillors and Ludlow Town Council, it was agreed that the facility would be removed from Smithfield car park as it is now needed for car parking purposes.
It will be replaced by a mobile testing unit (MTU) located at Ludlow Eco Park from Thursday 17 June 2021.
In the meantime, anyone who has symptoms of COVID-19 or has been in close contact with someone who has tested positive is asked to book a PCR test via the Government's website or by calling 119, and you will be directed to the nearest site with availability.
Rachel Robinson, Shropshire Council's director of public health, said: "The decision has been made to close the current site in Ludlow and move to a more mobile approach. With the MTU it gives us the option to move to other towns in south Shropshire if needed.
"Having spoken with local Shropshire Councillors and the town council, it was felt that now the third Lockdown is easing and businesses have reopened, the car park is very much an important part of the recovery of the town and encouraging tourism again.
"If you do need to book a PCR test you will be guided to the nearest location with availability, until the MTU is up and running."