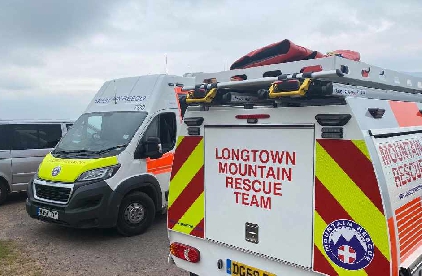 Longtown Mountain Rescue assisted Gwent Police and the Welsh Ambulance Service in rescuing an injured person earlier.
The woman had take a slip on the Sugar Loaf in Monmouthshire.
Rescue crews were able to use a response vehicle to reach the casualty.
After assessing and treating her lower leg injury - they were able to get her off the hill fairly quickly.