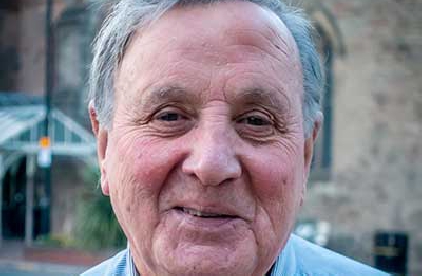 The Herefordshire Independents say they are in talks to form a county council administration after winning last week's elections.
The party, led by Credenhill councillor Bob Matthews, is the largest on Herefordshire Council after winning 16 seats.
Coun Matthews said he has contacted all the other groups but said it would take several days to firm up an agreement.
"We had talks on Tuesday and we are looking to go forward as a strong and efficient group on the council in an administration capacity," he said.
"The Independents are the largest group so we have the responsibility to try and form an administration and we are at present discussing the matter with all the other political groups."
His group could form a coalition with their Herefordshire Alliance partners It's Our County and the Greens.
This combination would give them a total of 31 councillors which is more than enough.
Another possibility, where the numbers add up, is reaching an agreement with the Conservatives.
This would allow them to form an administration with 29 councillors.
However, this combination is unlikely due to differences over policy, in particular, on where the proposed Hereford bypass should go.
Coun Matthews said he was delighted with his group's results which were better than he anticipated.
"All of our candidates had worked hard and put up a very good case," he said.
"They are all local people so they are known well.
"I was expecting to do reasonably well but I was pleasantly surprised with the final result."