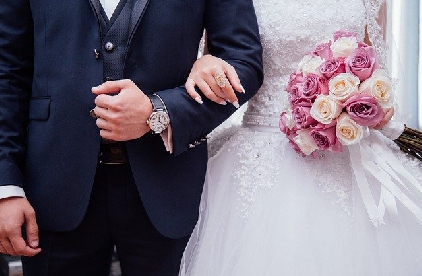 Licensing chiefs have postponed considering plans to allow wedding parties to go ahead at a barn near Hereford.
Alison Rogers wants permission to host the events at Redbank Barn, New Groves Lane in Hampton Bishop.
The licence application is for permission to allow films, live and record music as well as the sale of alcohol for consumption on and off the premises.
This would be allowed from 10am to midnight Sunday to Thursday and 10am to 1am on Friday and Saturday.
But environmental health officers have raised concerns due to the event site's location and structure of the barn which they deem would not suitably insulate the noise.
They are concerned that this would create a noise nuisance for residents on the other side of the river in Holme Lacy.
Environmental health officer Chung Tse told this week's licensing sub-committee: "We raised concern over the premises structure and the activity that is carried out, the potential frequency of events and the proposed hours of entertainment regarding public noise nuisance.
"Considering the rural location and history of noise complaints from past events from this particular location in Red Barn.
"Music at events of this type usually operates at 80 to 90 decibels. And crowd noise can further increase this noise by cheering especially at wedding events.
"Due to the rural location of this venue the background noise level will be very low. It would be below 30 decibels and the noise will carry over a large distance due to fewer structures in its pathway to absorb the sound."
Nick Semper, speaking on behalf of the applicant, protested that he had not had sight of the supplementary information put forward by environmental health officers before the meeting.
After some discussion over whether to proceed, adjourn or defer the meeting, councillor opted for deferral.
A new meeting date for the hearing will be set in due course.