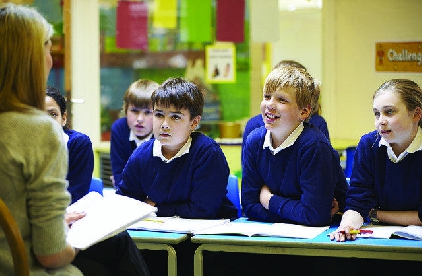 Herefordshire Council has welcomed the Government's announcement regarding the return of primary and secondary school students in the county.
Herefordshire schools and colleges are set to welcome young people back following the Government's announcement that all students in England will return to education from 8 March.

Breakfast and after schools clubs and outdoor after school sports and activities are also expected to re-start from this date.

The return to face to face education will include the introduction of additional safety measures to protect students and staff. Secondary school pupils and students in further education will be required to wear face coverings in the classroom where social distancing cannot be maintained, as well as in shared spaces such as corridors. They will also be offered the opportunity to take part in twice weekly testing for the COVID virus. Teaching staff will be required to take part in regular testing.

Many of the county's schools have safely remained open throughout the pandemic for vulnerable children and the children of key workers, whilst providing an education online to the remaining students learning from home. Pre-school classes and nurseries have also been open since the start of the year.

Councillor Felicity Norman, Cabinet member for Children and Families feels the decision for children and young people to return to education is a positive move.

"I know this news will be welcomed by students across Herefordshire and their parents and carers. The return to face-to-face teaching will bring huge benefits to young people's learning and development and their mental wellbeing.
"We would like to thank all of the education and childcare staff and the parents at home who have worked incredibly hard throughout this lockdown to ensure students have been supported and educated during what has been an extremely difficult time.
"We believe the strengthened COVID-19 safety measures, including the testing of staff and students ahead of their return will provide a great deal of reassurance for families and education staff."