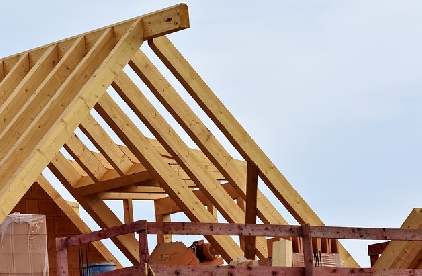 Herefordshire Council could invest up to £100m to build new social houses.
The plans to build the new council homes form part of the local authority's budget proposals for next year.
The funding would be used over four years from 2022/23 and the council anticipates that the income generated from rents would cover the costs of providing the housing including any borrowing costs.
Councillor Barry Durkin asked how borrowing £100m would affect the council's debt repayments.
He also asked what impact would the plans have on the council's relationship with housing associations operating in the county.
"It's good to provide housing but I'm concerned about the budget and also about the association with those who have been providing homes for a number of years."
Chief financial officer Andrew Lovegrove said revenue from renting the homes would cover the costs of borrowing to build them.
He said: "The business plan is being worked on and in terms of how this investment could be funded there are a number of options.
"The assumption is that the revenue generated from rents from the properties would cover the cost of borrowing so it would be revenue neutral cost for the council."
The council will be particularly looking at providing one and two bed homes of which there is a shortage.
Council leader David Hitchiner said: "It might build 1,000 homes so it's not so dramatic when you think there is a shortage of around 3,500 homes in Hereford.
"We are not going to be intervening in the market in a way that disrupts it.
"We will also be looking at an area of market failure which is the smaller properties."