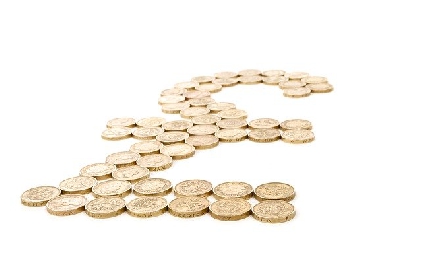 Herefordshire Council is expected to have overspent almost £16m in the last three months, mainly due to the impact of the coronavirus pandemic.
Revenue budget forecasts suggest the county council will have overspent £15.92m in the first quarter of the current financial year.
Some £11m of this relates directly to the impact the pandemic has had on the council's expenditure and income, according to a report to be presented at next week's cabinet meeting.
But the Ministry of Housing, Communities and Local Goverment has allocated Covid-19 grants to cover this, so council officers have forecast a net overspend of £4m.
However, their forecasts are predicated on no further significant spending on Covid-19 matters.
So far, an extra £5.9m has been spent by the Children and Families directorate and £4,4m extra had to be spent by the Adults & Communities directorate.
While the Economy & Place directorate spent £3.6m more than expected and £271,000 extra was spent on corporate services.
And some £3.3m more was diverted specifically to Covid-19 expenditure.
However, the council did underspend around £1.2m on social care and £483,000 on capital, treasury management, capital financing & reserves.
"All of the directorates have significant overspends due to Covid-19; including the 10% ex gratia payment to care homes and home care providers within Adults and Communities, a reduction in income across services in Economy and Place," the first quarter budget and performance report reads.
"In addition, the revenue budget includes the Covid-19 pressure of personal protective equipment and community support.
"Central government has awarded grants to local authorities to manage the Covid-19 pressures, this is expected to cover around 70% of the pressure although this is ongoing discussion between government and the local authority.
"The council is completing monthly Delta returns to central government on expenditure pressures, and we are currently awaiting guidance on income losses, this will enable the council to determine the net impact of Covid-19 on the financial position.
"The remainder of the pressures will be funded through changes in the council's operations to reduce costs as a result of Covid-19 and by the resilience reserves if required."
However, in terms of its capital budget, the council is expected to spend less than they had budgeted for.
They are forecast to spend £66.68m of their £75.04m budget.
This forecast underspend consists of projects that they expect will deliver below the project budget, may no longer be required or where grants may no longer be available.
There are a few outstanding items that may affect the overall budget, including the recent additional Local Transport Plan/Pothole fund.
Also, the Marches Local Enterprise Partnership have announced extra allocations, but these will only be added to the capital programme if the decision is taken to accept the terms of the grant.