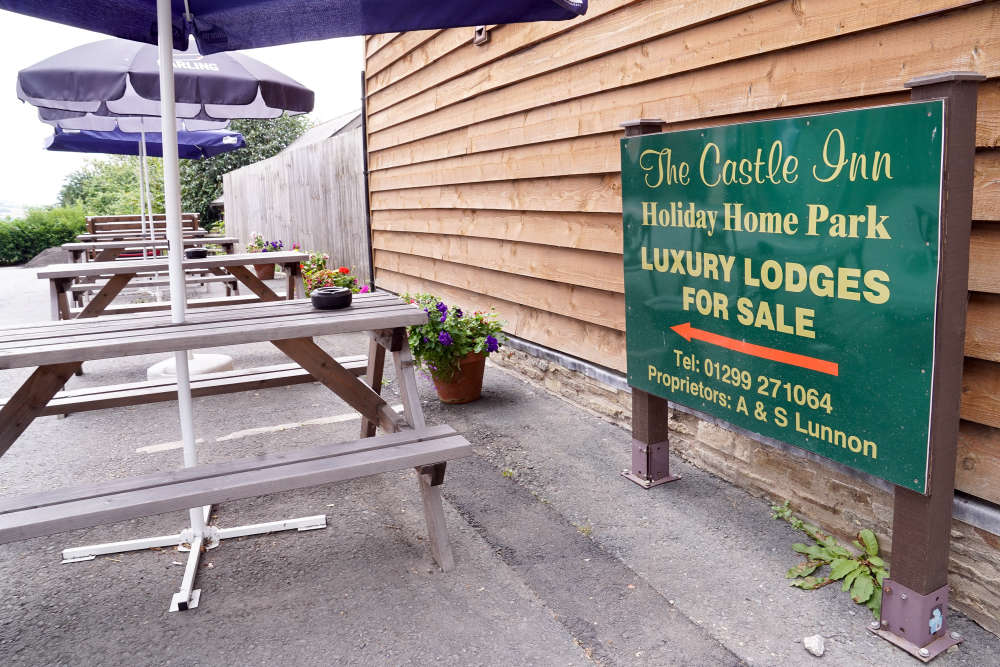 Two planning applications made by the owner of a holiday homes park in a Herefordshire village have been sharply criticised for containing "discrepancies, misinformation, and missing information".
Wigmore Parish Council agreed at an extraordinary meeting to put its concerns to Herefordshire Council, which will shortly rule on the bids by the owner of the Castle Inn mobile home park in the village.
One seeks permission for four mobile home pitches on part of the inn's garden, which the council voted unanimously to object to for several reasons, including design and access, which "are completely out of keeping with our conservation area", council vice chairman Gwen Fraser said.
Councillors also agreed to raise concerns about issues of privacy, drainage, the lack of an ecological survey and the absence of an existing public right of way on the submitted plans.
The second application was for retrospective permission for a further four pitches already developed since May, though according to council chairman Nick Davidson: "These simultaneous but different applications are difficult to differentiate from each other and from what was done previously."
This was submitted on a form for a fresh development bid, which he said was misleading – for example the statement that there were no trees or hedges on the site was only true because those previously screening the site had been removed.
The design statement accompanying the bid said an avenue of specimen trees would "compensate for the loss of natural landscape features, which were removed by the previous owners of the site".
But this was disputed both by a neighbouring resident and by Coun Davidson, who said date-stamped Google Earth images showed the vegetation still in place after May last year.
The images also appeared to show nine plots on the east side of the park, rather than the eight originally approved in 2007, which he said "should be raised with planning enforcement".
Herefordshire Council confirmed it had taken no enforcement action against the mobile home park.
Coun Davidson added: "The bar for retrospective permission has to be set high – otherwise we set a dangerous precedent for the rest of the county and the country."
Coun John Williams said: "I am happy with the idea of what they're doing but they need to address these issues."
Consultation on the retrospective planning application drew 11 objections by the closing date of last Friday.
Ward councillor Carole Gandy said: "On the basis of the number of objections I can ask for a redirection so it goes to the planning committee."