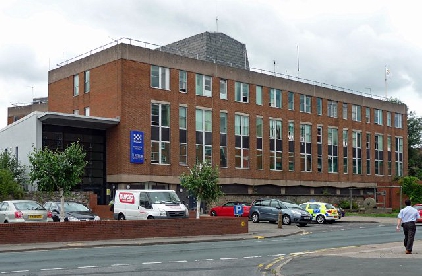 © Copyright Stephen Richards and licensed for reuse under this Creative Commons Licence.
The bomb squad were called to Hereford Police Station earlier after a device was handed in.
Police have confirmed a single grenade was handed in at the station.
A cordon was erected around the station while the military explosive ordnance disposal team accessed the device.
The grenade was found to be empty and the cordon has since been lifted.
Officers say a man had dug up the grenade in his back garden before bringing it in to the station.