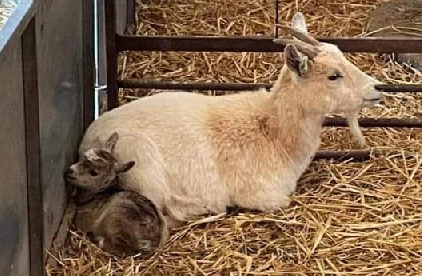 A goat kid stolen in North Herefordshire has been returned.
The incident happened overnight on Saturday.
Officers say someone entered a farm building at Wynnes of Dinmore and stole a goat kid.
On Sunday - the business confirmed the goat had been returned: "We can not believe it... but at some point in the night, this little lady was returned to us."
"Luckily her tummy was full and she was in good health but nothing warmed our hearts more than seeing her reunited with her mother."
"We thank everyone involved with getting this little lady back to us. We are still in shock and disbelief that she's home with her mother and the people who love her dearly."