MOORE Or Less with Gillmans Appliance Specialists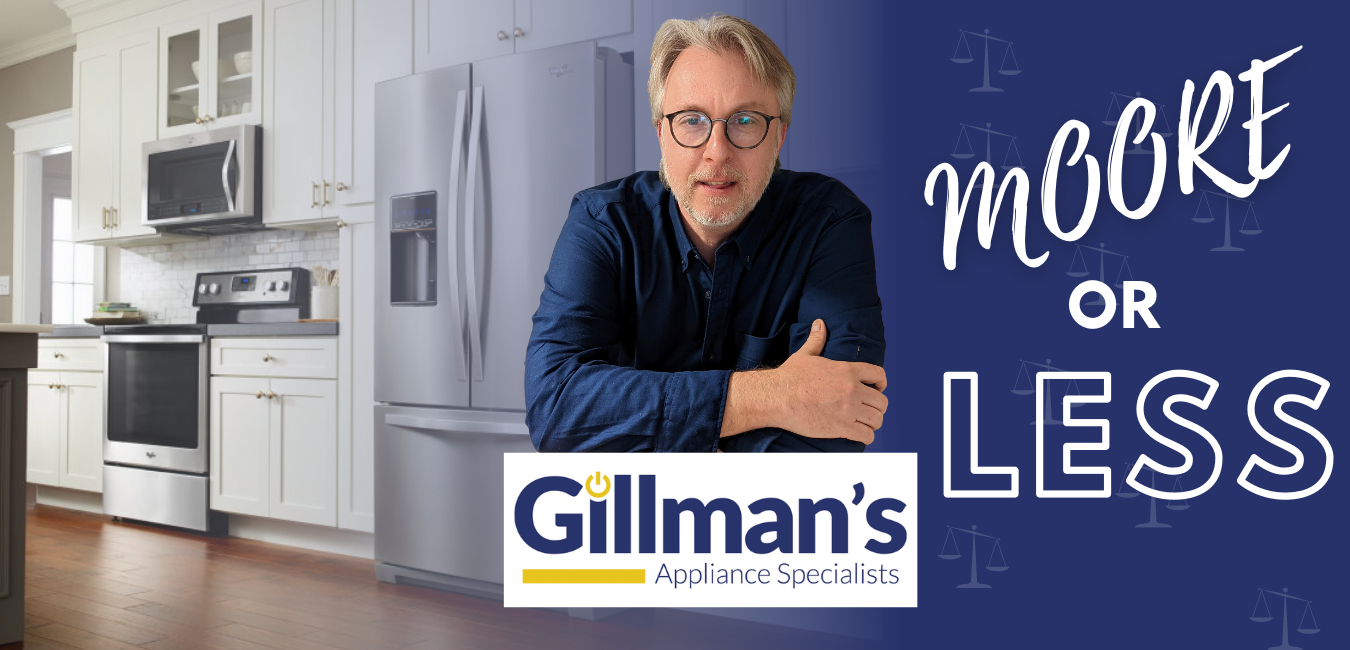 Gillmans Appliance Specialists are an Independent family owned, Gloucestershire and Ross on Wye based electrical appliance retailer established in 1969.
Offering unbeatable prices on both Domestic and Commercial Appliance sales, spares and service.
Gillman's Appliance Specialists – your independent local appliance retailer – offering domestic and commercial sales. Find out more by visiting www.gillmans.co.uk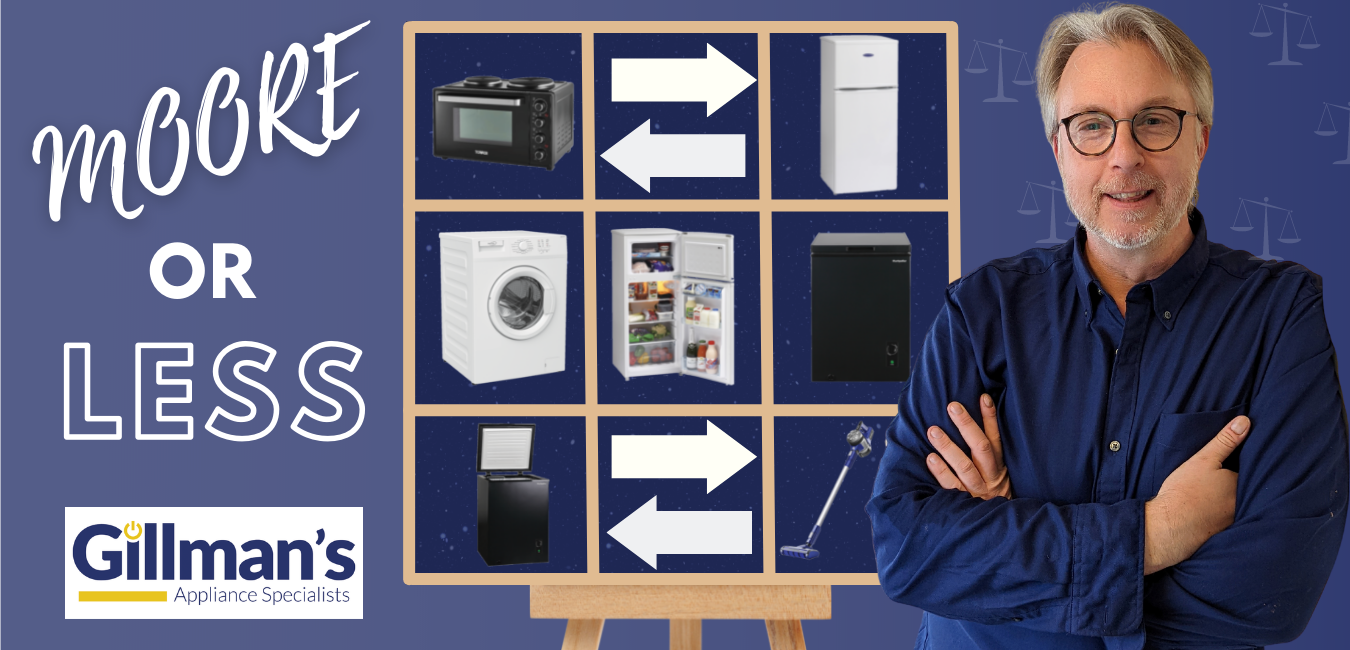 Are you ready to freshen up your kitchen look with the chance to win a brand new Spin Washing machine, Table Top fridge, Cordless Vacuum, Table Top Oven or Chest Freezer?
Then get ready to play MOORE OR LESS with Warren Moore on the Sunshine Breakfast Show and the good guys at Gillman's Appliance Specialists of Ross on Wye!
Similar to the classic TV Game show 'Play Your Cards Right' – A Gillmans Appliance along with its price will be mentioned, all you have to do is guess whether the next item is MOORE or LESS than the previous. E.g. To start we have a Tower Tabletop 2-Ring Oven worth £99.99 is that Moore or Less than a Montpellier Chest Freezer?
If you correctly guess 'Moore or Less for all 5 items, you will win the dazzling daily prize.
We have 5 shiny new kitchen appliances worth hundreds of pounds to be won from Monday to Friday! To PLAY just register your details in the form BELOW:

The AMAZING selection of prizes include:
A Swan Cordless Vacuum Cleaner

Montpellier Chest Freezer

Iceking Topmount Fridge Freezer

Tower Tabletop Oven With 2 Rings

Zenith Washing Machine. 7kg load. 1200 spin speed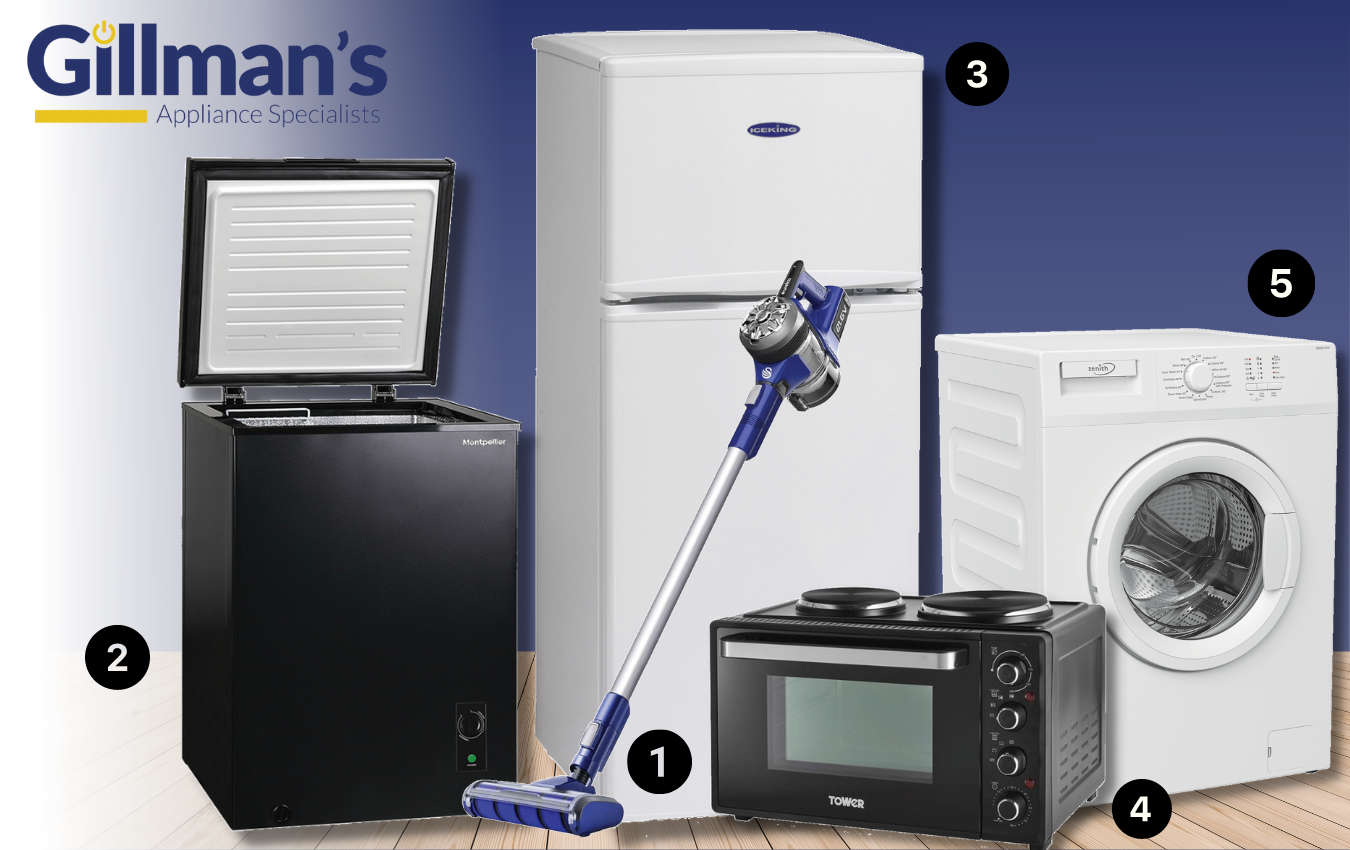 If you think you're good at guessing prices, register in advance by filling out your details in the form BELOW, then wait for a call back from Warren Moore after 8am - everyday next week!
TERMS AND CONDITIONS
1. The contest will be in play between February 21st and March 4th.
2. Entries must be strictly through the official Sunshine Radio website.
3. Listeners are invited to register their details on sunshineradio.co.uk between Feb 21st-Feb 27th. The game is in play on air from Mon 28th Feb-Fri March 4th after 8am with Warren Moore on Sunshine Radio Breakfast. Warren will read out the price of the first item, listener then has to guess if the next 4 items are Moore or Less in price than the previous item. If they get all 4 correct they win that day's prize. If they don't manage to the prize will roll over to the following day so the next contestant will have the chance to win that prize as well as the prize that's on offer that day.
4. Listeners are allowed one entry per household. Multiple entries will be discarded and may result in disqualification as per the Sunshine General Contest Rules which are overarching and binding.
5. Entries are at no charge via the Sunshine Radio website. Entrants may be asked for permission to be contacted about future games and promotions from Sunshine Radio.
6. The judge's decision is final.
7. Sunshine Radio may withhold the prize or change the prize if it's unavailable. Sunshine Radio mat withhold the prize if fraudulent activity is discovered.
8. The Prize may have to be collected from Gillman's Appliance showroom in Ross on Wye.
9. The contest winner by taking part agrees to being photographed with the final prize at its pick up location.
10. No prize may be substituted or switched unless Sunshine Radio deems it necessary in the event of unavailability.


Hereford

Sunny

High: 11°C | Low: 2°C

Ludlow

Sunny intervals

High: 10°C | Low: 5°C

Abergavenny

Sunny

High: 11°C | Low: 7°C

Monmouth

Sunny

High: 11°C | Low: 6°C