Missing Words with Ludlow Pantry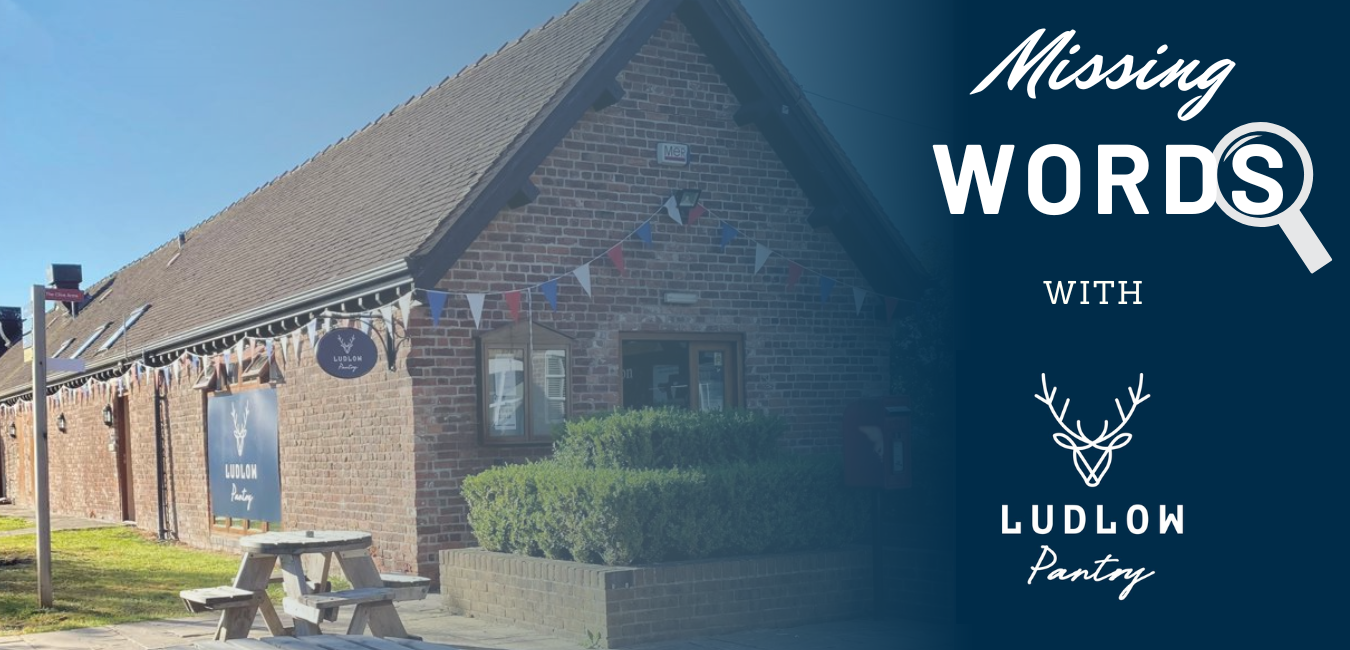 Ludlow Pantry is the latest addition to the Ludlow Farmshop site and offers fresh food and drinks for those on the go. From freshly made sandwiches and handmade sausage rolls, to tasty paninis and bakery treats, there is something for everyone.
Ludlow Pantry is open from 7.30am until 4pm every day, so with a choice of croissants or a brand-new sausage, cheese & beans breakfast pastry slice (vegetarian option available too), there is a wonderful range to get your day off to a great start.
If you are looking for a light bite for lunch, you can choose from sandwiches,
paninis, baguettes, soup, sausage rolls, pork pies, pasties and salad pots. Not forgetting freshly baked cakes, biscuits and tubs of ice cream for afters! Plus with Free parking its easy to grab food on the go.
Find out more via social media on:
T: @LudlowFarmshop
F: @ludlowfarmshop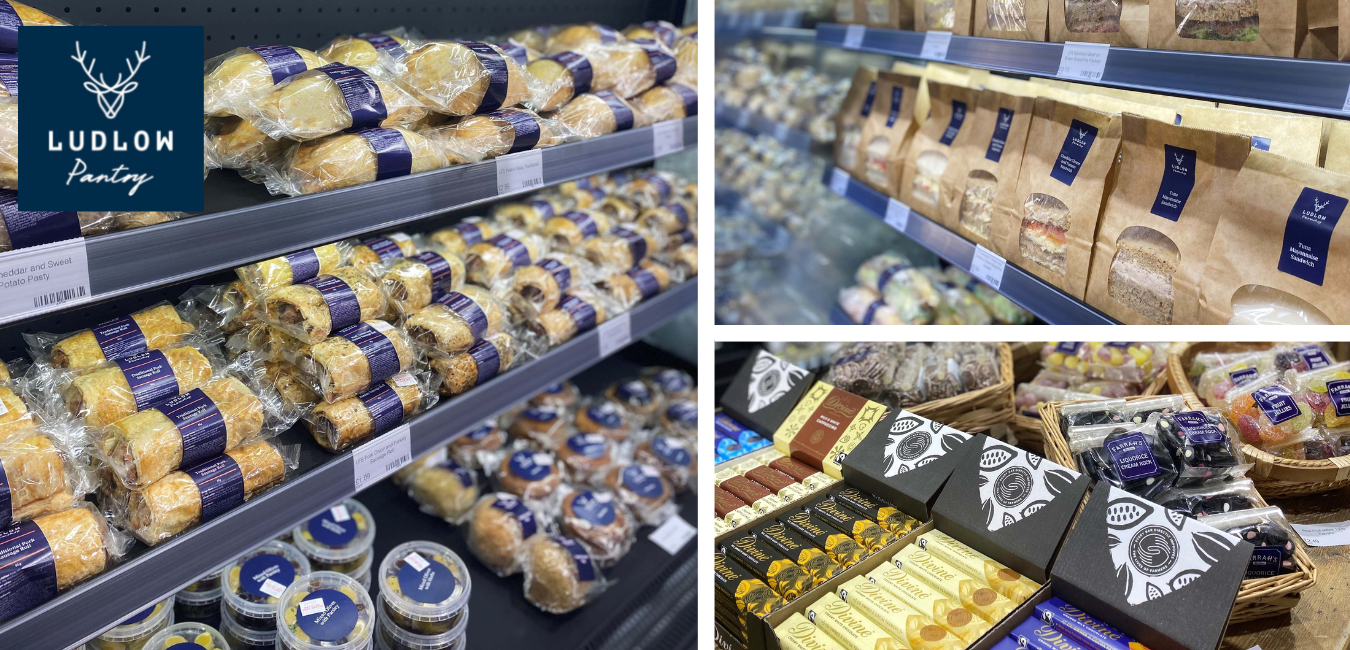 Play Missing Words with Ludlow Pantry
For the next 5 weeks on Sunshine Radio Breakfast we are teaming up with the brand new Ludlow Pantry @ the Ludlow Farmshop to play "the missing word".
Each week Retail and Ludlow Pantry manager Jess Harrison, will be discussing items on the Sunshine Breakfast show that can be bought from the new Ludlow Pantry to take away. However we will be editing out one of the words. All you have to do is guess the missing word then text Nick Jones in the Sunshine studio before 8:30am with your answer. We will announce the winner every Friday.
Each winner will win an AMAZING £20 Ludlow Farmshop Gift Voucher and 10 free hot drinks from Ludlow Pantry. The gift voucher can be used in Ludlow Farmshop, Ludlow Kitchen and Ludlow Pantry.
Ludlow Farmshop is located at Bromfield, just north of Ludlow.
Contest T's & C's
1. This prize promotion is open to UK residents (England, Scotland, Wales and Northern Ireland) aged 18 years or over, excluding employees and their immediate families (spouse, parent, child, sibling, grandparent), of Ludlow Farmshop, associated agents or anyone professionally connected with the prize promotion.
2. The competition will run between October 3rd and November 4th.
3. Each week Retail and Ludlow Pantry manager Jess Harrison, will be discussing items on the Sunshine Breakfast show that can be bought from the new Ludlow Pantry to take away. There will be a missing word that listeners need to guess.
4. Listeners need to guess the missing word and text Nick Jones in the Sunshine studio on 07988607080 before 8:30am each Friday with the answer.
5. The winner will be picked at random and announced on Sunshine Radio live on-air each Friday – Friday 7th October, Friday 14th October, Friday 21st October, Friday 28th October and Friday 4th November.
6. The weekly prize is a £20 Ludlow Farmshop Gift Voucher and 10 free hot drinks from Ludlow Pantry. The gift voucher can be used in Ludlow Farmshop, Ludlow Kitchen and Ludlow Pantry.
7. Winners have 14 days to collect their prize from Ludlow Farmshop. If a winner does not claim their prize within this timeframe Ludlow Farmshop reserves the right to withdraw prize entitlement.
8. Multiple entries will be discarded and may result in disqualification as per the Sunshine General Contest Rules which are overarching and binding.
9. Sunshine Radio has the final decision.
10. Sunshine Radio may withhold the prize if fraudulent activity is discovered.
11. The prize may be substituted or switched by Sunshine Radio in the event of product unavailability.
12. Prizes must be accepted as offered by the named winner. There is no cash or alternative prizes, in whole or part. The prizes are not transferable and cannot be resold.
13. Listeners may only win a station led competition every 30 day.
14. See Sunshine general contest rules HERE

Hereford

Medium-level cloud

High: 4°C | Low: -5°C

Ludlow

Medium-level cloud

High: 3°C | Low: -3°C

Abergavenny

Sunny intervals

High: 4°C | Low: -1°C

Monmouth

Medium-level cloud

High: 4°C | Low: -3°C