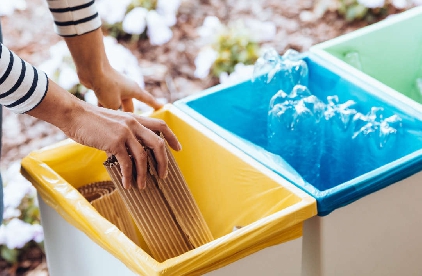 Worcestershire County Council is supporting this year's Recycle Week (20th-26th September) and is encouraging residents to reduce their waste by recycling more.
One of the County Council's main priorities is to encourage people living in Worcestershire to reduce, re-use and recycle.
Nationally, almost 9 out of 10 of people are already recycling but 55% of households still put items in the general rubbish that could be recycled.
Councillor Tony Miller, Cabinet Member for the Environment at Worcestershire County Council, said: "We have made great improvements in terms of how we recycle in recent years but this year's recycle week gives us an opportunity to ensure we all continue to play our part and recycle our own waste effectively.
"Recycling an item rather than throwing it in the general rubbish bin, means that it will be dealt with in a much more environmentally-friendly way by making it in to something new.
"Up to 10% of the recycling sent to our recycling plant are materials that cannot be recycled such as food waste, nappies, clothing, electrical items and toys, so it is always worth checking which bin something should go in if you're not sure."