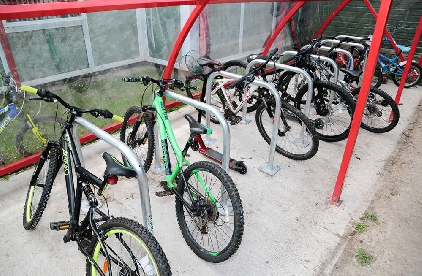 Plans for new walking and cycling routes around the county have been backed by councillors.
The new routes, some of which could be built in the next two years, include links between St John's in Worcester and Rushwick, new routes between the Diglis bridge and the Ketch on the edge of the city and others between Worcester and Kempsey.
A scheme which would see existing routes resurfaced and widened between Diglis and Sixways will also be up for discussion.
Potential schemes also on the table include new cycle routes between Powick and Malvern and the Three Counties Showground and Upton.
Worcestershire County Council's cabinet backed plans on Thursday (September 23) to give the power to Cllr Alan Amos, member for highways, to approve several new walking and cycling routes in Worcestershire as well as put other plans out to allow the public to have their say.
Cllr Simon Geraghty, leader of Worcestershire County Council, said: "It is important to set out our track record, which is an excellent one, in relation to walking and cycling.
"You've only got to look at the investments in terms of improving the quality of pavements. Dramatic improvements across the county in terms of the standard of pavements and very good quality roads for people who wish to cycle on the roads.
"But we are committed to improving all forms of transport to the detriment of none and that is exactly the administration's policy.
"We're not looking to set people against each other whether that be cyclists against walkers or car drivers against bus users, what we want to do is a comprehensive network of improvements. You choose the mode of transport for that appropriate journey. You have the choice. Promoting choice and promoting independence is absolutely our message. I'm fully committed to these improvements."
In a bid to get more people walking and cycling, the government introduced 'local cycling and walking infrastructure plans' to help councils develop plans for future funding bids.
The council has bid for almost £200,000 in government funding to help produce four walking and cycling plans for Malvern, Droitwich, Kidderminster and Redditch with a decision to be made in the autumn.
Worcester does not yet have a plan.
If the council does not receive all of the money from the bid, it says it will have to scrap a number of the town walking and cycling plans for this coming year – dependent on the amount of funding it does receive – and bid again in the future.
The bid also includes plans to hire a new member of staff to work with schools, community groups and businesses to encourage walking and cycling for leisure and commuting.