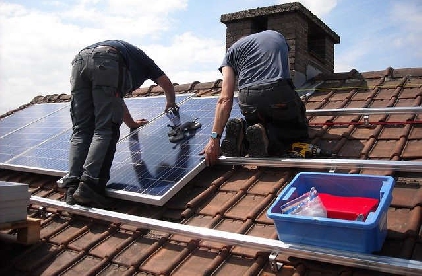 More than £1.5million has been awarded to the city to carry out improvements to some of its worst-rated homes for energy efficiency.
Worcester City Council successfully applied for £1,525,900 of government funding to improve the energy efficiency of local properties – cutting CO2 emissions and helping to reduce fuel poverty.
Work is now underway to install external wall insulation and, in some cases, solar panels, at 60 privately owned Worcester homes and 100 properties rented through housing association Platform Housing.
Worcester has around 8,570 properties with an energy performance of E, F or G – with A being the most energy efficient and G being the worst.
The funding, which has been received from Government's Green Homes Grant scheme, is being used to improve the energy efficiency of Worcester homes where the combined household income, including benefits, is £30,000 or less.
Cllr Andy Stafford, chair of the city council's environment committee, said: "We are working hard to improve the energy efficiency of more Worcester homes, in our bid to reduce carbon emissions and lift more households out of fuel poverty.
"I urge any Worcester resident whose home is heated by older electric storage heaters to get in touch.
"Improving the energy efficiency of your home will save money on your heating bill."
The city council also said it wants to hear from residents living in homes which have no gas heating and rely on old electric storage heaters.
Funding from the Midlands Energy Hub is available to replace them with new energy-efficient heaters in around 70 homes.
The installation of solar electricity panels, upgraded windows and doors will also be considered.
Funding is also available for external wall insulation for properties with solid walls.