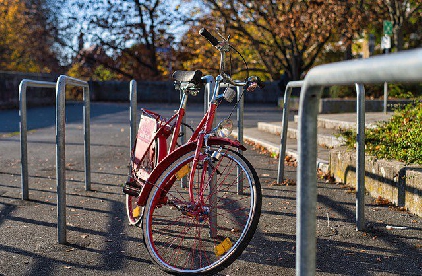 Councillors will be asked to back plans to hand over a further £600,000 for a major new cycling hub in Evesham.
Wychavon District Council's executive board meets on Wednesday (September 22) to discuss a request to add a further £600,000 to a budget to for the new major cycling hub at Evesham United Football Club off the town's Cheltenham Road.
The major facility will include a closed-circuit track and mound-filled pump track for BMX riders as well as routes and trails for learners and cyclists of all abilities.
The council said the extra £600,000 is needed as the original £1 million budget had presumed that important infrastructure – such as paths and car parking – would already be in place at the Valley but is not place in at the football club.
Lighting is expected to cost around £100,000 and replacing the lost football pitches has also been included in the revised budget.
A larger BMX track and a 'more complex' road track have been added to the council's original proposals – which will allow more people to use the tracks at one time – and was pivotal in gaining funding, the council said.
The district council agreed to put aside £1 million last April to build a new state-of-the-art cycling facility at the town's Valley shopping centre – having previously considered using the football club as a base – but those plans were scrapped due to a lack of space.
The council said there was not enough space to build a kilometre-long off-road track at the Valley which is required to receive money from British Cycling and Sport England and decided to return to its plan to build the facility at the football club.
Training pitches used by the football club will have to be moved to make way for the new cycling facility but would be replaced elsewhere.
The overall £1.6 million budget would be funded by £500,000 from Sport England and £1.1 million from the council and section 106 money – funds handed over the council from housing developers to build infrastructure and other community facilities.
Wychavon District Council's executive board meets from 5pm at the Civic Centre in Pershore on Wednesday (September 22).