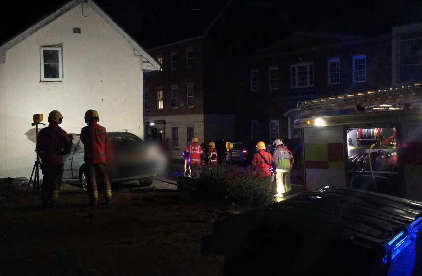 A Hereford man has been jailed after crashing into a house in North Herefordshire.
33-year-old Wayne Warner admitted one count of dangerous driving when he appeared at Hereford Magistrates Court.
Mr Warner had been behind the wheel of a BMW 23OD which was being driven at excess before crashing into the side of house on New Street on May 8th 2020.
A woman and two children who were in the property escaped unharmed.
Warner was jailed for 20 weeks and given a 16-month disqualification from driving.
He must also pay a £128 victim surcharge.