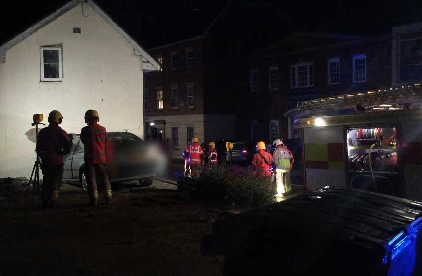 Police are searching for the driver of a car which crashed into a house in Leominster.
The incident happened on New Street at just after 9pm.
A woman and two children who were in the property escaped unharmed.
Officers say the driver of the vehicle fled the scene.
Fire crews are now carrying out a structural investigation of the building.
The road remains open with police directing traffic past the scene.