**Shopping At The Butter Market Hereford**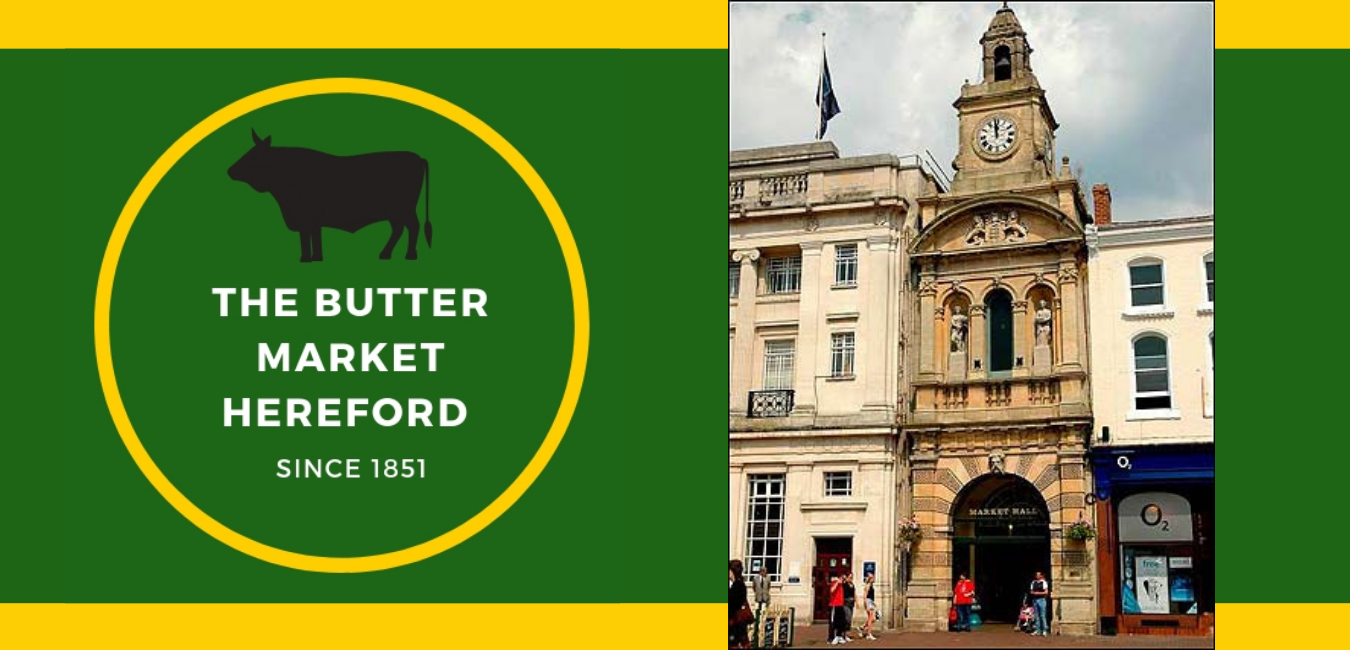 The historic Butter Market is the hidden gem of Hereford. A charming, thriving and diverse indoor market with over 30 individual stalls offering something a little different for all your shopping desires.
It's the perfect place to find those special, unique and stunning Christmas gifts, as well as sourcing your own indulgent, delicious treats from the food stalls. Please go and browse at your pleasure, as you're sure to find whatever treasures you're looking for this time of year and all year round. Stalls like Broughton's Pet Store, Nail Trend Nail bar, CN Trophy and Engraving , Herefordshire's only Tobacconist, The Traditional Charcuterie, Divine donut store and Q's Comics.
All will make you feel very welcome. There are also many more independent, helpful and friendly businesses to experience, so stay local and shop local this Christmas.

Hereford

Light rain

High: 14°C | Low: 8°C

Ludlow

Light rain

High: 14°C | Low: 10°C

Abergavenny

Light rain

High: 15°C | Low: 10°C

Monmouth

Light rain

High: 15°C | Low: 10°C