Christmas Shopping At The Butter Market Hereford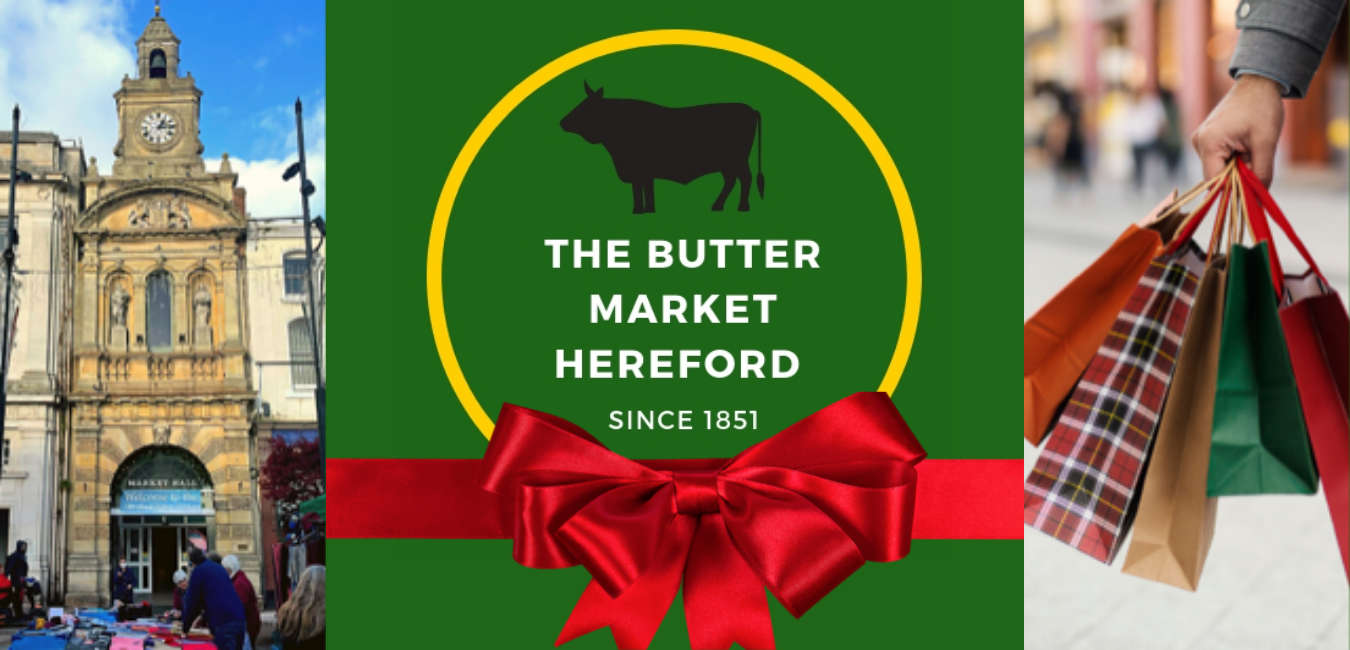 Shopping at The Butter Market this Christmas
Become immersed in a sanctuary of quaint yet sophisticated stalls, brimming with indulgent gifts and sumptuous cuisines from around the world.
If you want to find a treasure for someone special this Christmas, look no further than the Butter Market.
The charming atmosphere and gleaming smiles from the stall workers make it a truly memorable shopping experience. Want to add some serious flavour to your dishes? The Food Court is full of fresh, local, and delicious produce!
Tiffany's Café, Broughtons Pet Shop, Divine Donuts, The Charcuterie, CN Trophies, Bao to Broth and Dojo Ramen-Ya are some of the delightful stalls and restaurants inside the market.
You can find out more about these fantastic businesses below:
Make sure to visit the Butter Market this winter and add some sparkle to your shopping!
#herefordbuttermarket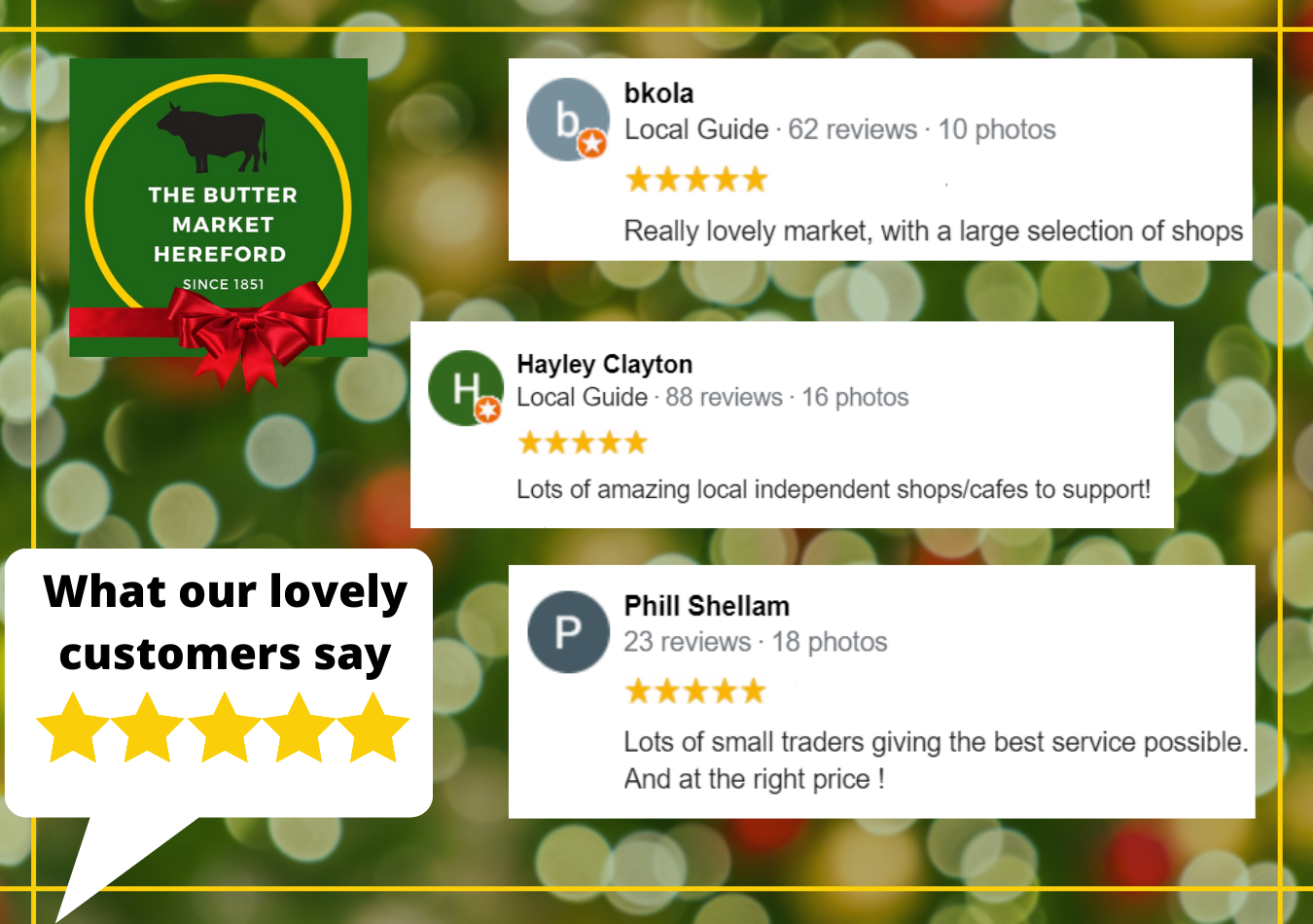 Hereford

Low-level cloud

High: 4°C | Low: -4°C

Ludlow

Sunny intervals

High: 4°C | Low: -3°C

Abergavenny

Low-level cloud

High: 5°C | Low: -1°C

Monmouth

Low-level cloud

High: 5°C | Low: -2°C