Pumpkin Pick-Up with Court Farm Leisure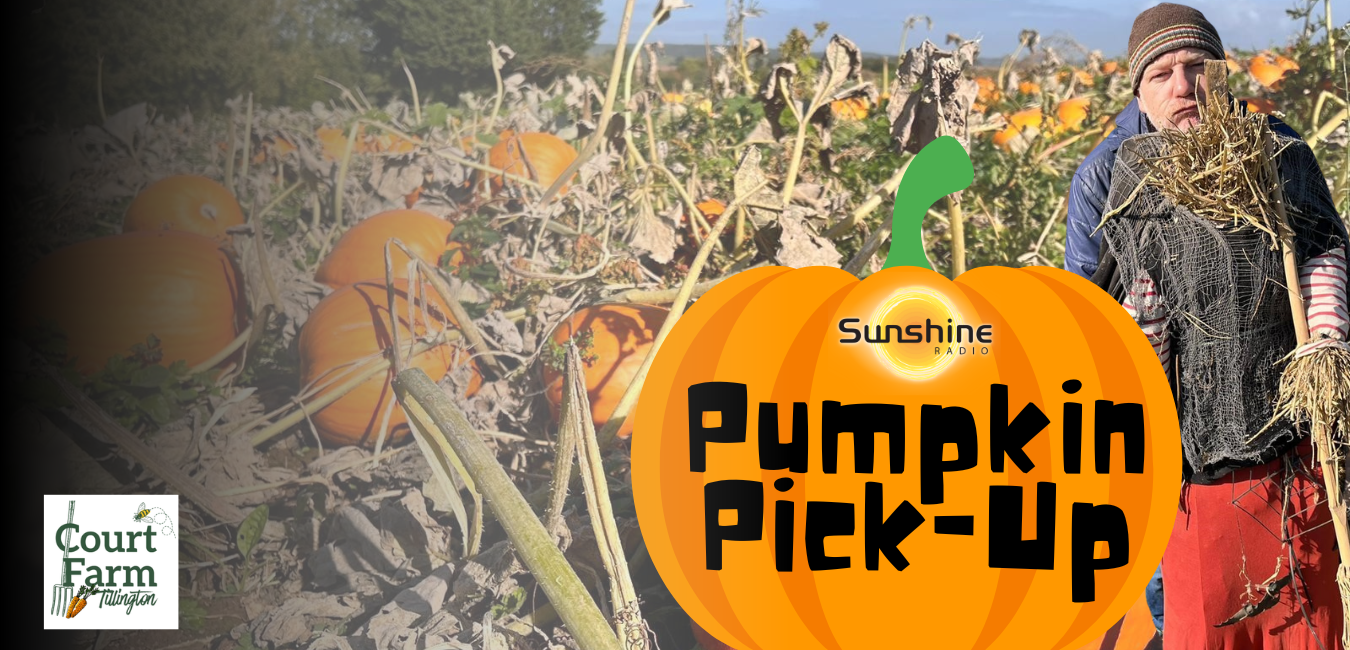 Pick your own pumpkins at Court Farm and Leisure in Tillington, 5 minutes outside Hereford, through October!
Enjoy a ride on the tractor and trailer with all donations going to the Air Ambulance Charity! Better still, there are no parking fees or extra charges, just turn up and pick some fantastic quality pumpkins!

Halloween's back! It's time to grab yourself a fantastic pumpkin from Court Farm, Tillington.
We went sent Sunshine Radios Chris Blumer down to Court Farm to play "Pumpkin Pick-Up" All you have to do is guess how many pumpkins Chris Blumer can hold. Correct answers go into a draw and the winner will receive a £50 Love 2 Shop voucher. SUBMIT your answer using the form BELOW:
Watch the video BELOW to find out more:
Contest T's & C's for Pumpkin Pickup with Court Farm Leisure
1. The contest will be in play between Monday 17th October and Thursday 20th October at 11:59pm. The winner will be chosen at random and announced on Sunshine Radio on Friday 21st October.
2. In the event of multiple correct answers, the winner will be chosen at random from those.
3. Entries must be strictly through the official Sunshine Radio website.
4. Listeners are invited to register their answer and details on sunshineradio.co.uk between Monday 17th October and Thursday 20th October.
5. Listeners are allowed one entry per household. Multiple entries will be discarded and may result in disqualification as per the Sunshine General Contest Rules which are overarching and binding.
6. Entries are at no charge via the Sunshine Radio website. Entrants may be asked for permission to be contacted about future games and promotions from Sunshine Radio.
7. The judge's decision is final.
8. Sunshine Radio may withhold the prize is fraudulent activity is discovered.
9. The Prize is a £50 Love2Shop Voucher. The winner will be contacted to obtain information on receiving their prize.
10. No prize may be substituted or switched unless Sunshine Radio deems it necessary in the event of unavailability.
Hereford

Low-level cloud

High: 4°C | Low: -4°C

Ludlow

Sunny intervals

High: 4°C | Low: -3°C

Abergavenny

Low-level cloud

High: 5°C | Low: -1°C

Monmouth

Low-level cloud

High: 5°C | Low: -2°C