Roger Noble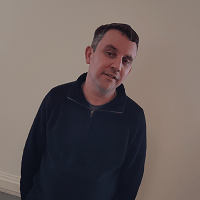 Hi I'm Roger, I present the Sunday Breakfast Show on Sunshine Radio.
My Radio Career started a very long time ago in Bristol at a radio station, called GWR, then took me on my travels to Birmingham, Stoke, East Coast, back to Swindon, and Bristol and eventually here in Hereford.
My favourite holiday would have to LA last year, with a good friend of mind.
I very much enjoy entertaining and cooking at home, enjoy a bit of telly, bit of Soap anorak if I'm honest, love Corrie.
Love all kinds of music from the classics to the present day, and love doing the Sunday breakfast show on Sunshine Radio.
Hereford

Low-level cloud

High: 4°C | Low: -4°C

Ludlow

Sunny intervals

High: 4°C | Low: -3°C

Abergavenny

Low-level cloud

High: 5°C | Low: -1°C

Monmouth

Low-level cloud

High: 5°C | Low: -2°C