Dave Sherwood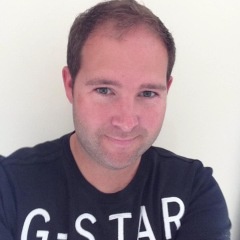 Hailing from Watford, Hertfordshire, Dave has previously been heard on Atlantic 252, The Pulse of West Yorkshire and Century FM in The North East.
Dave attended Parmiters School Garston Watford , this was the school which taught Nick Leeson his mathematical skills and, which contributed to him bringing down the Barings Bank in 1995 – Dave too left with great qualifications in mathematics but, like Nick confesses to being no good with money either!!!
Between 1988 and 1995 Dave was given the chance to team up with "World Famous" Hypnotist Paul Mckenna, they travelled around the UK demonstrating "The Power of Suggestion" this motivated him to learn more about Hypnosis and how its daily uses can improve and enhance the quality of life.
Dave's love of Radio took him first to Radio Top Shop on Oxford Circus in London, this stage helped him learn the basics of communication and push his creative mind. During this time he ntroduced some of the biggest names of the decade on stage at various Top Shop/Top Man nights at the store including Take That and East 17.
Outside of radio, Dave's a keen chef who enjoys going to the gym, buying clothes, traveling and sleeping.
His music taste is very eclectic – it ranges from The Rolling Stones, to Luther Vandross, to 50 Cent, to Elbow, to Dusty Springfield – work that one out!
Don't miss Dave Sherwood every Sunday between 3pm and 7pm.
Drop Dave a message using the form below:
Hereford

Sunny

High: 11°C | Low: 2°C

Ludlow

Sunny intervals

High: 10°C | Low: 5°C

Abergavenny

Sunny

High: 11°C | Low: 7°C

Monmouth

Sunny

High: 11°C | Low: 6°C