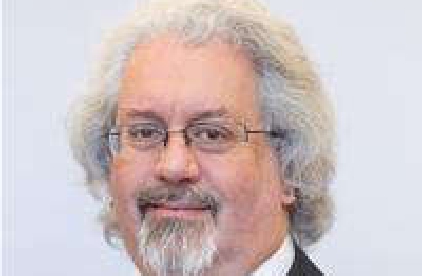 The leader of the city council's Labour group has announced he is standing down after more than 20 years.
Cllr Adrian Gregson, leader of Worcester City Council's Labour group, has stood down and will be handing over the reins to Cllr Lynn Denham.
Cllr Jabba Riaz has been selected as the group's deputy leader.
The change at the top comes after the party gained one councillor in the Guildhall at last Thursday's (May 5) election bringing its total to 12.
New leader Cllr Lynn Denham paid tribute to Cllr Gregson who first took over at the top of the party in May 2001.
"Adrian leaves enormous shoes to fill as Labour group leader," she said.
"He has led Worcester Labour's city councillors with wisdom and integrity since the turn of the century, in tough times and in better times.
"Newer councillors have always benefited from the depth of his experience, and his continued presence within the group will be invaluable to all party colleagues in the years ahead."
Cllr Gregson was re-elected in the city's Rainbow Hill ward at last year's election – a seat he has held for more than 30 years – and has served as deputy mayor of the city for the last 12 months.
The new mayor for the next year will be selected at next Tuesday's full council meeting at the Guildhall.
Cllr Gregson congratulated the group's new leader on her appointment and said the party had been left in good hands.
"Lynn is a tireless servant of the people of Worcester, and lives by Labour values of fairness, community and hard work," he said.
"I'm certain she will lead the group by her example, and I look forward to working with her as the Labour group of councillors work to help tackle the cost of living crisis across the city."
Councillor Jabba Riaz, who was re-elected in the city's Cathedral ward last week with a resounding victory 670 votes ahead of the Conservatives, offered thanks to his party colleagues.
"I am honoured by the faith that colleagues have placed in me," he said.
"I look forward to working together to speak up for all those that we represent and for a better Worcester."