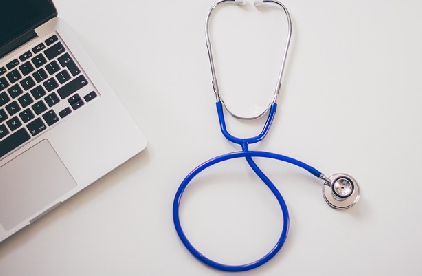 GP surgeries in the city could be 'named and shamed' if they do not agree to see more patients face-to-face under new plans by the government.
Ministers have said an emergency winter support package worth £250 million would allow surgeries to take on more temporary staff in a bid to improve access and increase the number of face-to-face appointments, cut red tape, and call upon other parts of the NHS to help with some care.
The plans have come under fire for stating that surgeries which fail to provide a yet-to-be-defined "appropriate" level of face-to-face appointments would be excluded from the new funding as well as 'named and shamed' in new league tables.
Worcester doctor Jason Seewoodhary said a "massive" shortage of GPs in Worcester was the main reason why surgeries had not returned fully to face-to-face appointments and this was leaving patients "at their wits end."
"GP surgeries have struggled to restore full face-to-face appointments since the end of the pandemic, which has left a significant number of patients struggling at their wits end to access healthcare," he said.
"The main reason for this is staffing issues – there is a massive shortage of full-time equivalent GPs in Worcester to meet patient demand. This has resulted in a large number of complaints and concerns being raised.
"Patients, who are struggling to access face-to-face GP appointments, are turning-up at A&E with routine health issues that are not classified as accidents or emergencies.
"Whilst this is understandable, such inappropriate use of scarce, precious and limited A&E resources is placing the NHS under enormous pressure and can rapidly saturate healthcare services."
The latest NHS figures show that as of June this year, there is one GP per 1,821 people in Worcestershire and Herefordshire – up by eight per cent from one GP per 1,684 people five years ago and the number of GPs employed across the two counties has fallen by five per cent during the same period.
Under the new measures announced by the NHS on Thursday (October 14), the multi-million-pound funding would also see GP telephone systems upgraded in a bid to reduce long waits over the phone.
Social distancing in practices could also be changed or reduced, and patients would be able to see nurses, pharmacists, and paramedics at GP practices.
NHS bosses said the new measures will allow patients to compare surgeries through appointment data and GPs have been told they must "respect preferences for face-to-face care unless there are good clinical reasons to the contrary."
Dr Seewoodhary said league tables for GP practices was a "reasonable" idea.
"GP surgeries will be named in league tables if they are judged to have failed to provide an appropriate level of access," he said.
"This seems reasonable – a doctors primary aim to make the care of their patient their first and foremost priority and increasing the level of scrutiny and regulation to safeguard the sacrosanct doctor-patient relationship in this regard is very important."
Health secretary and Worcestershire MP Sajid Javid said the funding would support doctors to offer more appointments and give patients greater choice.
The government denied it would be using league tables to compare the level of access at practices but publishing "more granular information" about GP surgeries would increase "transparency and accountability."
When asked whether GPs would be given targets on the number of face-to-face appointments they provided, Mr Javid said his only target was "choice."