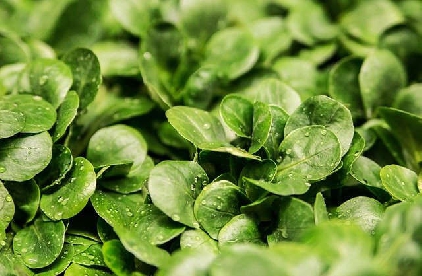 Acres of new greenhouses will be built near Evesham after a plan by a salad grower was backed by councillors.
Salad and herb producers Blackdown Growers had its plan to build six acres of new greenhouses off Anchor Lane in Harvington near Evesham approved by Wychavon District Council's planning committee.
Supporting the plan, Cllr Tony Rowley said the new greenhouses would result in significant benefits and contribute to the local economy.
Six part-time and full-time jobs would be created according to the application by the Leamington Spa-based growers.
The greenhouses will be built next to a number of existing greenhouses in Anchor Lane and opposite Harvington Lock Caravan Park.
The proposals also include a 600 square metre storage building and pond.
A statement included with the application said: "Blackdown Growers have been looking to purchase some glasshouses in the Vale of Evesham for a long while. Their valued customers are becoming increasingly concerned to purchase UK grown product.
"The ability to grow crops in the famous 'Garden of England' has been their objective for many years.
"They were able to purchase Chamberlains Nursery about two years ago in Anchor Lane and are now growing some top-class crops in the rich riverside soil in the existing glasshouses on the site.
"The River Avon from Welford to Defford is traditionally called "kinder land" meaning the river climate was kind to delicate horticultural crops. The warm gulfstream coming up the Avon valley from the Bristol Channel keeps the vale significantly warmer all the year round.
"Customer concerns as to buying produce with 100 per cent food security in these difficult times, plus low carbon footprint and food miles concerns are met with this opportunity."
A report by planning officers at Wychavon District Council, who have said the greenhouses should be approved, said: "The development would result in a significant benefit to the existing horticultural business and therefore contribute to the local economy.
The plan was backed by 13 votes to none with two abstentions.