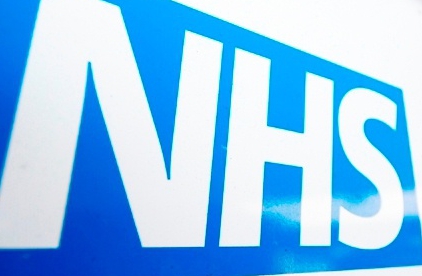 Some Shropshire residents may be "resistant" to NHS service changes and sceptical that the coronavirus pandemic is the real reason for altering the system, a health service PR boss has said.
Shropshire, Telford and Wrekin Sustainability and Transformation Partnership Communication and Engagement chief Pam Schreier writes that consultations around previous service changes suggest concerns about "location, hours and services offered" will remain.
She adds that the health sector "will undoubtedly hear raised noise levels" from those who think changes are "implemented under the guise of responding to the need to have safe services during Covid-19".
Her report, titled "Communications strategy to support the Covid-19 system restoration process", will be discussed by the Joint Health Overview and Scrutiny Committee next week.
Ms Schreier writes that the coronavirus has not, so far, overwhelmed the NHS in the county, but "services still need to be in place to prepare for another wave".
She says: "While work is underway to reinstate some diagnostics and elective surgery, local demand and capacity modelling continues to take into account the changes to services that need to remain in place and what can be reinstated, either temporarily or longer-term, in preparing for a potential further wave or outbreaks as we progress towards the winter months."
The aims of the communication strategy, Ms Schreier writes, include "educating and reassuring that there is a plan in place to restore quality services", explaining those decisions and "highlighting and triumphing the contribution of all staff across the health and care system".
She writes: "Ongoing feedback via multiple channels continues to highlight the message of reassurance around availability of services and those being restored while being mindful of the need to communicate that the way we access services has changed for the foreseeable future.
"We are addressing any confusion with regard to how services are operating to ensure people can receive access to the care they need.
"The nation has been supportive of the NHS and staff during the pandemic. However, we cannot expect the honeymoon period to last.
"As we have seen during previous service change engagement and consultation [sic], local people will still have concerns and be resistant to change of location, hours and services offered and we will undoubtedly hear raised noise levels from those that believe some changes were made in order for a longer-term change to be implemented under the guise of responding to the need to have safe services during Covid-19."
In 2018, the NHS Clinical Commissioning Groups covering the two local authority areas held a 15-week consultation over plans, known as "Future Fit", to reorganise the services delivered from the Princess Royal Hospital, in Telford, and the Royal Shrewsbury Hospital. The consultation received nearly 19,000 responses. However, Ms Schreier's report does not explicitly say what consultation exercise it is referring to.
The Joint Health Overview and Scrutiny Committee, which consists of councillors and co-opted experts from the Shropshire and Telford and Wrekin council areas, will meet remotely to discuss Ms Schreier's report on Thursday, August 6.