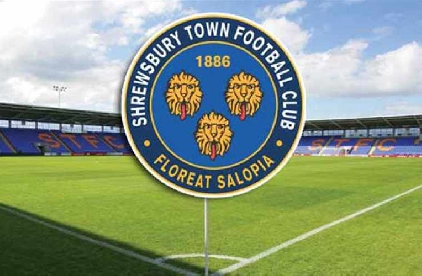 West Mercia Police is looking forward to welcoming both home and away fans to Montgomery Waters New Meadow for the Shrewsbury vs Charlton match on Saturday.
The match promises to be a great family afternoon for everyone attending with the majority of people going along to enjoy the game in good natured high spirits.

Police officers will be on duty, as usual, around the stadium to help keep any disruption to a minimum for supporters and the local community.
There may be an increase in traffic on roads around the stadium and the main routes in and out of Shrewsbury before and after the match and people should plan ahead and allow plenty of time for their journey.
Match commander for the fixture, Chief Inspector James Baker said: "We have proportionate policing plans in place to ensure the match passes smoothly and that any disruption is kept to a minimum for both supporters attending the match and the local community.
"Roads around the stadium, and main routes in and out of Shrewsbury may be slightly busier than usual so I would urge people to plan their journey and make sure they leave plenty of time.
"The majority of fans are well behaved and don't cause any concern at all but we know football is an emotive sport and fans are very passionate about their team and I would just ask supporters make sure they don't let their celebrations or frustrations get out of hand. The last thing we would want is for someone to end up arrested because they got carried away.
"For the very small minority who may be going along intent on causing trouble my message to them is that we will be watching them and police will not hesitate to intervene and take action against them should we need to."