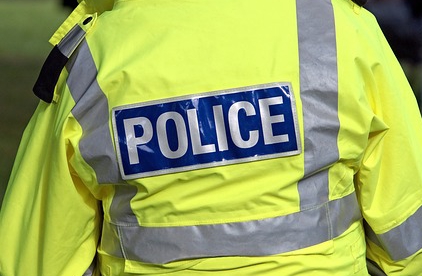 Two police officers accused of using unnecessary force by spraying a handcuffed man while he was partially naked on the toilet faced the first day of a public misconduct hearing yesterday.
West Mercia Police constables Sharon Phillips and Simon Wilkey visited the home of Edward Jones at Milford Lane, Baschurch near Shrewsbury on July 20, last year, after receiving a call that he had threatened to kill a family member.
It's alleged that both officers used incapacitant spray PAVA on Mr Jones at close range while he was on the toilet and took him to the ground while he was partially naked and handcuffed.
Barrister Elliot Gold told the hearing at Hindlip Hall police headquarters that PC Phillips sprayed Mr Jones again while he was being walked barefoot to the police van.
"This was unnecessary in the circumstances," he said.
Mr Gold said the officers had failed to show Mr Jones the appropriate patience, respect and courtesy by using insulting language.
He alleged PC Wilkey called Mr Jones 'sunshine' three times in a derogatory manner, that he told him he was 'taking the piss, was a 'proper d***' and to 'stop being a knob'.
He also said PC Phillips threatened to arrest Mr Jones for a sexual offence while PC Wilkey is alleged to have threatened to arrest him for an offence of indecent exposure.
Both officers are accused of breaching the standards of professional behaviour relating to authority, respect and courtesy, use of force, orders and instructions and discreditable conduct.
PC Phillips is also alleged to have breached the standard for duties and responsibilities.
Adrian Keeling QC, defending PC Phillips, said Mr Jones had a history of violence and problems with alcohol and drugs.
He said he had been drinking heavily the days leading up to July 20 and that he had threatened to kill his parents if they did not give him £1,000.
Mr Jones returned home at 1am with a takeaway pizza and made his way into the property his parents had locked him out of, Mr Keeling said.
Speaking via a video link from prison, Mr Jones said he didn't have a problem with drugs but that he liked to enjoy them.
"It's because you have a problem with alcohol and drugs that you need money to pay for those which you demand off your parents," Mr Keeling said.
Mr Jones asked what this had to do with the public misconduct hearing.
"It has got to do with whether you are telling us the truth in your statement about what happened," Mr Keeling replied.
Mr Jones asked: "Have you not got video evidence of it from the bodycams the officers were wearing?"
Mr Keeling said Mr Jones had been out drinking in Shrewsbury from the Wednesday onwards.
And that he sent text messages to his father and grandfather asking for money.
"First message. Ring me now, you cunt," he said.
"Need a grand."
"What did you need a grand for?" Mr Keeling asked.
"Number two. Get me a grand now. Money."
Mr Keeling asked if the money was for a drugs debt Mr Jones had.
He replied that he did have a bit of a debt problem.
Mr Keeling said: "Your father said, in between receiving these messages, I had telephone conversations with Edward during which he made threats towards me.
"I can recall Edward saying, I'm going to come, f****** kill you, mum and Lesley Ann.
"I'm going to f****** burn the house down now with you in it.
"Get some fucking money from grandad otherwise I'm going to f****** kill you."
"The point is Mr Jones, when you went round to your parents address it was about 1am in the morning.
"You had been drinking all that day."
Mr Jones said he was still living there and that it was his address too.
"They had locked you out, hadn't they?," asked Mr Keeling.
"You say in your statement, when I got there, I realised I had not got my keys to get in."
He said Mr Jones gained access to the property through a window.
The hearing continues.