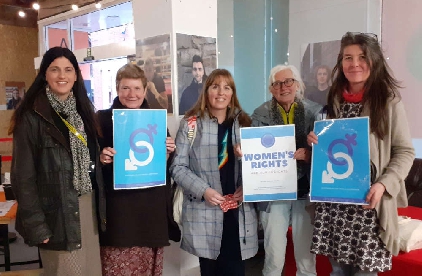 More women should be recruited to make the decisions that affect local communities, it has been suggested.
A survey has found women are under-represented on four-fifths of Herefordshire's 134 parish councils, with seven having no female councillors at all.
County councillor Yolande Watson said the findings "paint a shocking picture" given that parish councils "are the first step of local democracy".
"'Levelling Up' should require parish councils to reflect the age and gender ratios of their local communities," she said. "Otherwise, those views will be overlooked."
Parish councils, which include town councils, assess local planning applications, oversee some local spending, and look after community amenities such as footpaths and play areas.
Herefordshire Women's Equality Group conducted the research after finding out that official bodies do not collect or publish such information.
Its spokesperson Jane Jackson said: "Women are essential to any solutions to building resilience in our Herefordshire communities in the face of climate change and the increase in the aging population and social care provision.
"Their voices must be heard in all decision making bodies."
Over all, there are more than twice as many male parish councillors (725) than females (348), the group found.
However , in a finding which Coun Watson described as "positive", 22 of 53 Herefordshire county councillors (41%) are currently female.