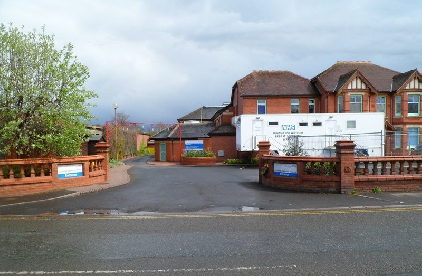 County councillors have blasted hospital chiefs for using 'false' statistics to justify the temporary closure of minor injury units in Ross-on-Wye and Leominster.
Wye Valley NHS Trust, with the approval of Herefordshire Clinical Commissioning Group, ordered the temporary closure of the units to relocate staff to ease winter pressures at Hereford county hospital.
This is the third year health bosses say they desperately need the emergency nurse practitioners at the units to be moved to the city A&E department.
Their data shows that the minor injury units have seen 1,968 and 1,930 patients at Ross and Leominster respectively, from September 2017 to August 2018.
This equates to an average of 74 patients per week, 15 per day and 1.6 per hour.
However, the minor injury units were closed during that winter and councillors were outraged at the use of what they called 'shoddy maths'.
Councillor Kevin Tillett said: "If this discussion had purely centred on clinical need, and the need to provide the appropriate level of medical need at times of greatest need during the winter, I would be sitting quite happily with that.
"But what concerns me is that the other half of this argument has been about the under utilisation of staff.
"Even with the statistics that you have provided, you were talking about 1.6 patients an hour.
"In the last two or three minutes it has already been downgraded by my colleagues and yours to one an hour.
"And, as was pointed out at the beginning, this is, I'm a afraid, pretty shoddy maths.
"To divide the number of attendants by 52 weeks when the MIU are manifestly not open for 52 weeks, probably more like 38 or 40, creates a completely false statistic.
"If we base it on something like 38 or 40 weeks, which is what it should be, it pushes the attendance up to more like 100 a week, 20 or so a day, more like two and half per hour which is not that far off the three to four which was working at full capacity.
"If we are going to use statistics as part of the argument can they be proper statistics and not ones which are really pretty shoddy. Lets not cheapen the argument."
Wye Valley NHS Trust managing director Jane Ives said the figures were unhelpful and said she would send accurate figures to councillors.
"I'm happy to furnish you with those figures afterwards and, you are right, the data in the papers is unhelpful," she said.
"I'll send you the actual numbers of patient who were seen."
Chairman Elissa Swinglehurst said: "Thank you Ms Ives. We will settle on 'unhelpful' for the statistics contained in the report."