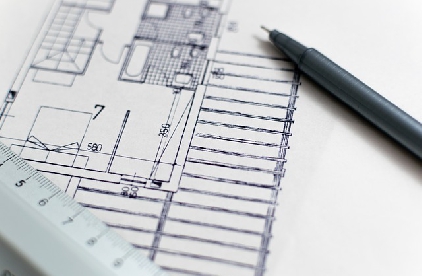 A plan to build a home in a back garden will go before council planners next week.
The proposal would see a garage in the back garden of a home in Foley Road in Worcester demolished and replaced with a new three-bed home.
Worcester City Council's planning committee will make a decision at a meeting next Thursday (September 23) at the request of Cllr Alan Amos who has questioned the principle of allowing homes to be built in back gardens.
The proposal was approved by Worcester City Council in 2018 but without work starting, planning permission expired, and a new application was resubmitted for consideration.
Council planning officers said they "remained satisfied" with the plans and could not see the new home having an "adverse impact on the amenities of neighbouring residents in terms of loss of privacy through actual, or the perception of overlooking, noise and disturbance from the intensification in the residential use of the site or its visual impact."
"There have been no objections to the application from neighbouring residents," a report by officers said.
The report, due to be discussed by the city council's planning committee at a meeting on Thursday (September 23), added: "In terms of siting, design and appearance, this is unchanged from the previous approved application.
"There have been no material changes in the circumstances affecting this proposal and, for this reason I also remain satisfied that the site has the capacity to accommodate the development in an acceptable manner.
"The external appearance utilises traditional design elements, many of which are found locally."
A handful of objections were submitted by neighbours in Vernon Park Road in 2018 when the plan was first put forward with concerns raised about overlooking and the loss of privacy in their gardens as well as overdevelopment of the land.
"The proximity of the proposed build to our house and garden will impinge on our privacy in a way that we have not had to consider before in the 16 years we have lived here," one objection said.
"We chose this house as it had a private back garden and a quiet aspect. This will not be the case with a house so close to our dwelling."