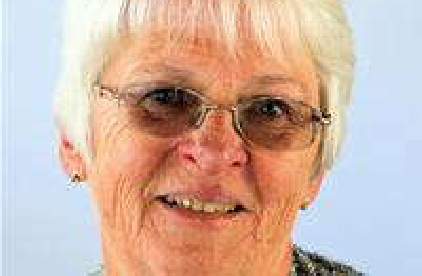 It is "high time" that Powys County Councillors who are also farmers are allowed to discuss agricultural issues in meetings, a committee was told.
The wording of a dispensation that will allow councillors to discuss setting up a research organisation to promote Mid-Wales wool has been agreed by the council's Standards committee.
They committee met on Wednesday, October 13 and discussed a draft form of the dispensation.
The council's deputy monitoring officer, Debby Jones said: "You will recall at the last meeting there was an application by Cllr Elwyn Vaughan who attended and gave a detailed explanation.
"It was agreed that we would go away and draft a dispensation for the committee's approval."
The dispensation would allow councillors who are also sheep farmers – including those with close personal associates in sheep farming – to speak but not to vote on matters relating to wool.
Once they have spoken they would need to leave the meeting.
Ms Jones said: "The rationale behind this is that expertise and knowledge is brought to council so that they can make a decision in relation to any motions."
She added that Powys' "rurality" makes debate on agricultural issues difficult for councillors.
Cllr Kath Roberts-Jones said: "There are a lot of farming councillors so it is probably high time that a dispensation of this nature is granted."
Scrutiny manager and head of democratic services, Wyn Richards added that this dispensation could be used as a "template" to other farming issues that might need to be discussed in the future,
The committee approved the dispensation unanimously.
It's nearly a year since Cllr Vaughan attempted to have the motion discussed at a meeting of the full council.
At a meeting in November 2020, Cllr Vaughan was due to ask for the £110 million Mid Wales Growth Deal to: "Look at opportunities to add value to our agricultural products and specifically to work with the farming unions and the British Wool Marketing Board with a view of facilitating the establishment of the equivalent of WRONZ, (Wool Research Organisation of New Zealand) in Mid Wales."
The item was withdrawn after Cllr Vaughan received advice that he needed a dispensation to allow it to be discussed.
Without it, many councillors who are farmers or have strong ties to farming would need to declare an interest and absent themselves from the discussion.
Back in June this year he appeared at the Standards committee and said that the dispensation is needed to avoid a :"farcical situation where only a handful of people could take part in a motion and discuss it."
Following Wednesday's meeting Cllr Vaughan said he hoped the wool motion could be discussed at the next council meeting – which is scheduled to be held on Thursday, December 9.