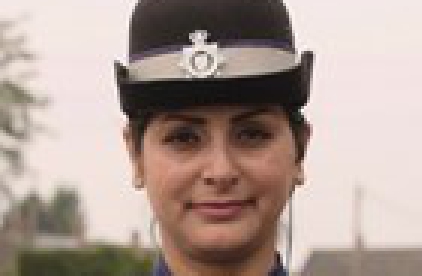 Budding police officers are being invited to join the ranks as a new recruitment drive begins.
West Mercia Police is looking for people who enjoy facing challenges and solving problems, and would like to contribute to keeping their community safe, to become Police Community Support Officers (PCSOs) across Herefordshire, Shropshire and Worcestershire.
PCSOs work within neighbourhood policing teams helping to solve local issues by getting out in the community, connecting and engaging with diverse local communities, meeting people and offering advice and support to people who live and work in the neighbourhood. Dealing with minor offences and supporting front-line policing, they need to be sensitive but objective, with excellent communication skills to deal with all types of people.
Raj Matthews, a PCSO based in Hereford, said: "What I love most about my job is that every day is different, I never know what the day will hold and I get to be out and about, meeting lots of different people. The variety in the locations I have worked and the opportunities to get involved with other agencies and groups have been fantastic."
Rachel Hartland Lane, Director of Business Services at West Mercia Police, said: "We are looking for people who want to make a real difference in their communities by becoming a PCSO.
"We are looking for people who are confident, level-headed, positive and mature, with the ability to deal with difficult people and situations. We particularly welcome people with wide life experience and evidence of public service and community engagement, perhaps as a change of career or returning to work after raising a family – more than half of our current PCSOs are women.
"Successful applicants will get a sense of achievement from helping to create a strong community, working with a great team of colleagues. People in the local area get to know you, talk to you and share their concerns with you as you will spend a lot of time outdoors, patrolling on foot and by bike."
In return, PCSOs start on a salary of £21,135 and gain all of the benefits of working for West Mercia Police, such as excellent pension, professional development and training, health and wellbeing support and staff networks such as Women of West Mercia and the B-ME network.
The force's Positive Action programme is also available to support groups under-represented in policing throughout the recruitment process.
Applications can be made through the West Mercia Police website at www.westmercia.police.uk/careers until 7 May 2021.