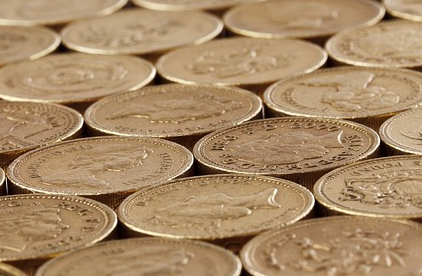 Wages in the region are more than £3,500 lower than the UK average and almost a third of jobs pay less than the real living wage, it has been revealed.
The Marches, which runs along the Shropshire/Welsh border, sees fewer highly qualified jobs and lower pay than the national average.
A report detailing the work of The Marches Local Enterprise Partnership said that while the region has lower than average levels of residents with no or low skills, there is a strong mid-level and technical skills and jobs base.
Shropshire Council's director of place, Mark Barrow, said: "There are fewer highly qualified residents and jobs than the average (35 per cent locally, 39 per cent nationally).
"Wages are £3,600 lower than the UK median and 29 per cent of jobs pay less than the real living wage of £9.30 an hour (23 per cent in UK).
"The Marches is an attractive place for families, but young people tend to leave the area – 22 per cent of the population is over 65, compared to the UK average of 18 per cent.
"Recruitment is an issue across all sectors, but especially in digital and technical skills.
"Isolated communities are often relatively close to major business clusters, and there is a clear need to link people to opportunities.
"The Marches LEP and its partners will support collaboration between providers and businesses, including tailored course modules to provide the digital and technical skills for advanced manufacturing and engineering, food production, cyber security and resilience, and health and social care."
Mr Barrow also said that housing costs are high relative to wages in the area and workers travel into the Marches from more affordable surrounding areas.
He added: "The Marches LEP and its partners will therefore deliver a major programme of building to deliver 54,500 new homes, tackling pinch points around the availability, suitability, and affordability of housing for key workers.
"There are concerns over electricity and water supply, particularly for manufacturing and agriculture, so the Marches LEP and its partners will maximise opportunities for energy self-sufficient farm and food businesses.
"There are clear priorities for future investment, including bypasses, dual carriageways, alternative road routes, and frequency of rail services.
"The Marches LEP and its partners will therefore work cross-border with the West Midlands Combined Authority and the Black Country to deliver infrastructure that will support strategic growth.
"This will also include delivery of improvements in physical and digital infrastructure necessary to support clean growth and improved productivity, and tackle digital connectivity for rural communities and businesses."
Mr Barrow added that there are 24 per cent more business per person in the Marches than in the West Midlands as a whole, and 76 per cent of total exports from the Marches go to the EU.
He added: "The Marches LEP and its partners will build on the work of the existing growth hub to further boost business growth and productivity, and will deliver new programmes of support, targeting high growth potential firms, and supply chain firms, particularly focused on the move to low carbon / electric and autonomous transport and agriculture."