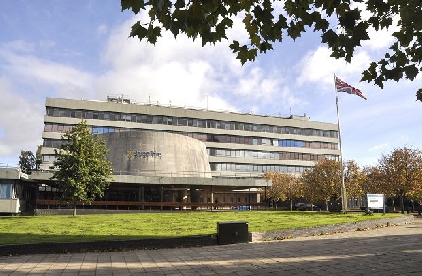 County lines, cuckooing and exploitation are placing the vulnerable and youngsters at risk of intimidation and violence  in the county, councillors will be told.
Shropshire Council's People Overview Committee will be briefed on how criminal gangs have been infiltrating the region and taking advantage of people to sell drugs and carry out other criminal activities.
Shropshire's Safeguarding Partnership will meet councillors to discuss what can be done to tackle the issue.
A report going to the committee says: "Criminal exploitation, including County Lines and cuckooing put the safety of vulnerable groups, including children and adults with care and support needs and the public in our local community at risk.
"It is therefore important that individuals, communities and public services all work together to prevent and protect vulnerable groups and our communities from this harm."
It adds: "Criminal exploitation occurs where an individual or group takes advantage of an imbalance of power to coerce, control, manipulate or deceive a child, young person under the age of 18 or an adult with vulnerabilities into any criminal activity.
"Because they are more likely to be easily detected, individuals who are exploited are more likely to be arrested and criminalised for criminal behaviour, than those individuals or groups who are exploiting them.
"County lines is a term used to describe gangs and organised criminal networks involved in exporting illegal drugs into one or more importing areas within the UK, using dedicated mobile phone lines or other form of 'deal line'.
"They are likely to exploit children and vulnerable adults to move and store the drugs and money.
"They will often use coercion, intimidation, violence (including sexual violence) and weapons.
"Cuckooing describes the situation where a county lines dealer 'takes over' accommodation located in the provincial drugs market, using it as a local dealing base.
"An individual or group can do this by taking over the homes of local adults and families with vulnerabilities through an abuse of power or vulnerability by coercion, control and/or force so that they can provide a base for the supply of drugs into the local community.
"This places the adult and/or families at an increased risk of eviction and isolation from their communities due to the anti-social activity it can create.
"Cuckooing often forms part of wider county lines activity and is also a form of criminal exploitation."