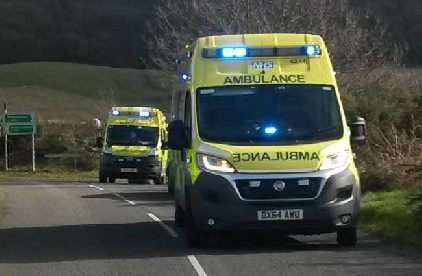 Two people were treated for minor injuries following a crash in North Herefordshire this afternoon.
Emergency services including fire crews from Ledbury and Fownhope attended.
The collision involved 'two small vehicles' on Knapp Lane at around 3pm.
A spokesperson for the West Midlands Ambulance Service said: "On arrival, we found two patients, both had sustained injuries believed to be minor and were discharged on scene with self care advice."
Callers to the Sunshine Radio Jambuster Line reported the road had re-opened by 4pm.
Got a travel tip? Call the Jambuster Line on 01584 877 855.