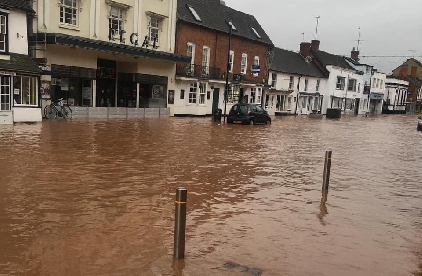 Police have confirmed a woman is missing in floodwater in Tenbury Wells.
Emergency services began a major rescue operation near the Eastham Bridge at around 11:30am.
One man was rescued by West Mercia Search and Rescue.
Officers say a woman is still missing and the search has been called off until tomorrow.
More than 130 homes in the market town have been evacuated.