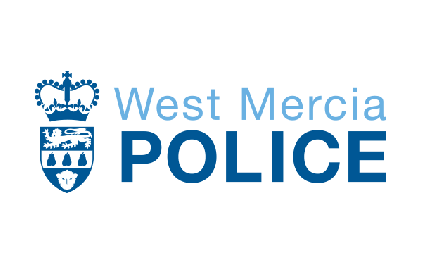 Police volunteer candidates who passed the vetting process "three or four months" are still waiting to be put on duty, and are "frustrated" at not being kept informed, a councillor has said.
Dave Tremellen, who represents Highley, said he tries to promote the Special Constable scheme, and alerts his constituents when there is a vacancy, but two applicants were left in suspense, when "just an email" would have reassured them.
West Mercia Police and Crime Commissioner John Campion said he wasn't aware of a particular reason for a delay, but said there had been a "dramatic drop-off" in the number of applicants because of an increase in regular officers recruitment.
Speaking at a remote meeting of the force area's Police and Crime Panel, he urged Cllr Tremellen and other members to keep him informed in case it pointed to a wider system problem.
Special Constables are unpaid part-time officers who are expected to commit 16 or more hours a month and have full police powers when on duty.
Cllr Tremellen said: "Every time you put a promotion out for special constables, I put it on Facebook.
"Recently, two people have actually gone through the whole vetting process but then have heard nothing more for three or four months.
"You can imagine the effect that has. So, if you'd care to give me some kind of reassurance I'd be extremely grateful, or at least stop promoting special constables until such time as the pandemic is over."
Mr Campion said: "Whenever I hear comments that somebody has engaged with West Mercia Police and they haven't heard back, I am frustrated.
"It costs very little effort to be able to keep someone engaged through that process."
He said he had raised the HR processes in his regular meetings with Chief Constable Anthony Bangham.
"I'm not aware of a particular delay, but I will happily pick that up to understand if we have got a wider problem," Mr Campion added.
Cllr Tremellen, an independent member of Shropshire Council, said "just an email, or something that reassured people" was all that was needed.
"To go through the process and hear nothing is frustrating," he added.
Addressing Cllr Tremellen and the rest of the panel – which consists of elected councillors from across Herefordshire, Shropshire, Telford and Wrekin and Worcestershire, and some lay co-opted members – Mr Campion said: "If there are particular instances where service has been let down, don't be afraid to share it with my office."