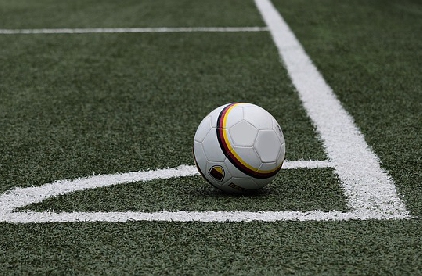 A state-of-the-art artificial grass pitch could be built at the home of Shrewsbury Town FC.
The club has lodged plans with Shropshire Council to build the pitch to be used by Shrewsbury Town In The Community, which wants to encourage better grassroots development.
The proposals will be decided by Shropshire Council in the coming weeks.
Planning agents Labosport said the pitch would allow a range of teams to play close to the Montgomery Waters Meadow off Oteley Road.
The application says: "This proposal offers an ideal opportunity to introduce a state-of-the-art artificial grass pitch for club players, young aspiring footballers and for senior football; to be enjoyed by local community sports clubs and groups visiting Shrewsbury Town Football Club at Montgomery Waters Meadow.
"The plan is for Shrewsbury Town in the Community to increase grassroots football development and to encourage whole-life sport by enhance pathways into senior football through an enhanced offer and via pre-arranged and structured community access, which continues the STITCs long history of providing sporting opportunities for the local community.
"This proposal has been strategically identified by the Football Association as a centre for grassroots development and once brought into use, it is vital for the proposal to work within the terms of its approval."
It adds: "The project will succeed in its ambition to develop more competent and capable footballers with improved technical skills from a younger age.
"To ensure that community visitors can safely leave the AGP and for players and coaches to change if required before leaving the football ground, a final curfew time of 10.15pm throughout the week and at weekends is requested."
The application adds: "This proposal will deliver wide ranging benefits to the local community; significantly improving the quality of sport facilities available in Shrewsbury and surrounding areas of Shropshire.
"The overall aim of the project is to engage as many people in physical activity as possible through the creation of the proposed AGP and key programmes will be delivered for and children and young people, grassroots football, women and girls football, disability, social inclusion as well as the ageing population.
"This project does support outdoor open space uses and the value of sport and opportunities for active lifestyles; whilst the sensitive AGP design minimises the impact onto surrounding land.
"We believe this project should be supported because the project benefits outweigh the detriment caused by the loss, or prejudice to the use, of the grass football pitch to be replaced by the AGP."