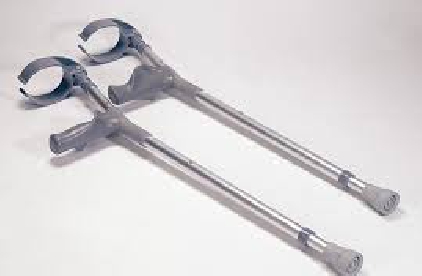 People in Herefordshire are being urged to check their own homes and their family member's homes for medical equipment and return items that are no longer needed.
Thousands of items of equipment have been loaned to help people in the community by NRS Healthcare, on behalf of the Council, or the NHS. Currently there is a shortage of equipment such as: height adjustable shower chairs, commodes, perching stools, toilet frames, door frame ramps and adjustable bed rails.
Many people have these items sitting unused in their home - these items have met the need and are now are no longer wanted. They often get donated and sold in charity shops or car boots sales, when they should be returned. Retrieval of equipment saves public funds and is better for the environment as it enables the items to be recycled for another resident to use, subject to rigorous decontamination and safety checks.
Returning unwanted equipment is really easy. If you, or a relative or friend, has equipment supplied by Herefordshire Council (via NRS Healthcare) or the NHS that they no longer need, the item(s) can be DROPPED OFF at the NRS Healthcare depot at Unit 3a, Thorn Business Park, Rotherwas, Hereford, HR2 6JT. The depot is open 9am - 5pm, Monday to Friday.
Please ensure items are in a clean condition before returning.
The free collection service does not apply to walking aids. These items can be returned to any NHS physiotherapy department within the county or taken to NRS Healthcare at Rotherwas.